Friends remember a gentle yet strong woman who lost her life in a suspected murder-suicide Monday.
Wendy Hildreth, 48, of Hood River, was found dead Monday afternoon just north of Family Man Staging Area, a hiking trail west of Hood River. The cause of her death was blunt force trauma, according to a Tuesday autopsy by the Oregon State Medical Examiner's Office in Clackamas.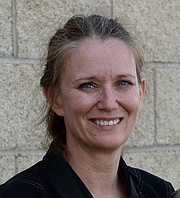 Hood River County Sheriff's Office has ruled the investigation a murder-suicide — deputies reported Wendy's husband, Michael Hildreth, 58, also of Hood River, was found dead Tuesday of an apparent suicide on his own property.
Sheriff's Office Sgt. Pete Hughes reported Tuesday the investigation is ongoing, "however, all evidence points towards a case of murder-suicide."
"This is an absolute tragedy for our community," Sheriff Matt English said. "Our hearts, thoughts and prayers go out to the Hildreths' children and family."
The children — two young adult women and one boy — are staying with family members in Hood River.
Michael and Wendy Hildreth moved to Hood River about 25 years ago. Most recently, Wendy worked as a massage therapist at Gentle Touch Massage and Day Spa downtown, and Michael worked as a professional photographer, doing business as Fascination Photography.
Court records show the Hildreths were embroiled in the process of divorcing before their deaths, and Wendy had recently pursued a restraining order on her husband.
On Monday morning, local law enforcement heard word from a jogger of blood in the snow near Family Man Staging Area, an access point to the web of hiking and biking trails off Riordan Hill Drive. Deputies arrived at the scene and followed a trail of blood in the snow to a spot about one-quarter mile north of the trail parking lot, where they found a dead woman's body.
The next day, just before 10 a.m., HRCSO responded to a possible report that Hildreth was missing with "suspicious circumstances" from her and Michael's home in the 4300 block of Wooded Acres Drive west of Hood River — about a 3.6 mile-drive from the Family Man trail crime scene.
Investigators discovered that she had not shown up for work at Gentle Touch, where she was known to be punctual. Investigators then discovered records of Wendy and Michael's pending divorce, and the restraining order Wendy sought.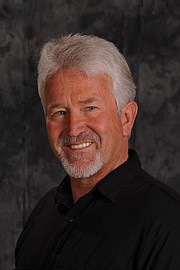 Detectives and deputies responded to the Wooded Acres house, and soon discovered blood outside of the residence. They searched the home and property, and found Michael Hildreth dead due to an apparent suicide in a detached shop building near the house.
Evidence recovered from the Family Man trail scene matched up with evidence discovered at her home. A Subaru parked in the carport had traces of blood both inside and out, and parts of the car were missing. Investigators had recovered consistent car parts at the trail crime scene the night before.
The Sheriff's Office ruled the investigation a murder-suicide.
George Evans, Wendy's friend and Tae Kwon Do instructor of eight years, said he last spoke with Wendy a week before her death, when she came to him saying her husband was "violent and she was scared."
The abuse she reported was mostly pushing and shoving, Evans said, but Wendy considered the violence could potentially escalate.
He described Wendy, a trained black belt, as a "warrior and a fighter," who had taken steps to prepare physically for an attack, as well as legal precautions in response to domestic violence. She notified law enforcement and filed a restraining order.
"She was very well aware of the possibilities … but it's someone that you've loved for decades. It's difficult to turn that switch, to protect yourself from them," Evans said.
Friends remember Wendy as vivacious and enthusiastic about life.
"(Wendy) was always very sweet, loved her kids and always helpful. I trained for a little bit and she was serious but kind when I sparred with her. She was very helpful and patient," said her friend and former sparring partner, Candice Keller.
Also a Harley motorcycle aficionado and licensed massage therapist, Wendy traced a diverse life, full of energy and passion for her pursuits.
At work, Wendy practiced massage, beauty care and CranioSacral therapy (CST). In an interview with the Hood River News in May 2002, her passion for the craft shone through:
"When I put my hands on the body, I'm telling the body, 'I'm here to do what you need me to do,'" Hildreth said. "It's basically just tuning in to the subtleties in the body and listening to it."
"She was really a bright star," Evans said. "The most important takeaway is she loved life."
The Sheriff's Office is asking anyone that may have information about the murder or the Hildreths' recent relationship to contact the Hood River County Sheriff's Office tip line at 541-387-7077.
How to help
Sophie Finstad has set up a Meal Train group and a Generosity.com donation fund to ease the family's financial burdens and potential funeral costs.
As of Thursday morning, the Generosity.com account has brought in $2,130 and all the meal slots are booked for January. To donate, go to www.generosity.com/fundraising/support-the-hildreth-children. For more information, email helpingthehildreths@gmail.com.
Seeking help
If you or someone you know is a victim of domestic violence, please reach out for help. Contact Helping Hands (www.helpinghandsoregon.org), a local organization that provides shelter and assistance, or call the national domestic violence hotline at 1-800-799-7233.
For those struggling with suicidal thoughts, call the Oregon Suicide Hotline 1-888-877-9147.
In case of an immediate emergency, dial 9-1-1.