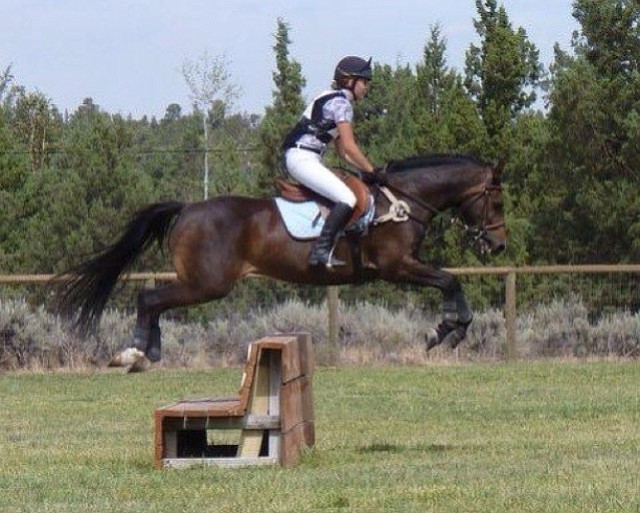 For many young people, it is a dream to someday ride, train, and understand a horse. Maybe they're drawn in by the sense of freedom that a horse can bring, or they simply love spending their time in a barn around horses. Whatever the case, the Hood River Valley is home to an organization that brings its members just this, called the Mount Hood Pony Club.
A part of the United States Pony Club, a national organization for ages 5-25, the Mount Hood Pony Club (MHPC) has been teaching aspiring equestrians horsemanship skills for decades. The club focuses on English-style riding as well as horse knowledge, with an emphasis on mentorship that gives younger members the chance to learn from older ones.
"I think that Pony Club is a great opportunity for kids of all ages. As an older member I have fun teaching the younger members about horses," said MHPC member Audrey Slater, a high-school junior. "I think it's a great organization full of nice people who all share a love of horses!"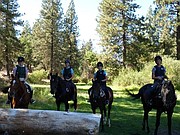 Throughout the year, members of MHPC have the chance to travel with their horses to Pony Club sanctioned events called "Rallies" and compete as a team in various disciplines. These include dressage, a pattern class that demonstrates harmony between horse and rider, and showjumping, a timed competition where riders jump their horses over a course of obstacles.
When not competing, members of MHPC participate in regular group riding lessons, or "Mounted Meetings," with Instructional Coordinator Tedi Paasch. This helps them to further their skills in jumping and dressage. In the winter, the club focuses on their knowledge, known as "Horse-Management." Pony Clubbers become well-versed in everything from horse anatomy and knowledge of horse health to understanding of horse breeds.
"Pony Club is different because it sticks to a curriculum that is used throughout the U.S., with members testing and receiving certification for their knowledge and riding abilities," said Paasch. As members of the club progress in both their riding and horse-management, they are given the chance to test into a higher level in the national certification.
Pony Club not only teaches riding and horse-management skills, but also helps its members to become hardworking and responsible leaders, implementing skills that can last a lifetime. MHPC accepts new members year-round. For more information, contact Paasch at tedipaasch@gmail.com.
Mount Hood Pony Club placed fourth overall as a team in the annual showjumping rally at the Oregon Equestrian Center, held Nov. 6-8. Riders Hanni Sreenan, Grace Schreiber, Gwenyth Davis, Lauren Greenleaf, and Audrey Slater competed at jump heights ranging from 2 feet 3 inches to 3 feet 3 inches. Greenleaf won reserve champion in the 3-foot class, with horse, Myles.