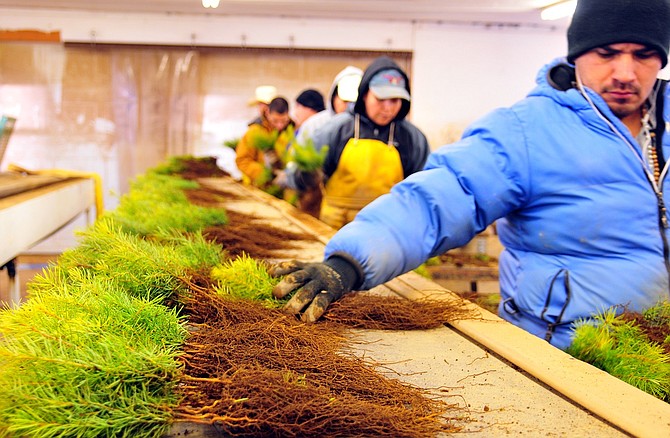 The Hood River Soil and Water Conservation District (SWCD) has begun taking orders for their annual native plant sale. A selection of native plant species are available.
SWCD offers a variety of native conifers, deciduous trees and shrubs. These bare-root seedlings are one to two years old and will be delivered to the SWCD in late March of 2016. Orders will be filled in the order received, so get requests in soon to ensure availability.
Native plants are adapted to the unique climate and soils of the Hood River Valley. They require less water, fertilizer and other inputs to maintain, not to mention the benefits of enhanced wildlife habitat, soil stabilization and water conservation.

Check out SWCD's website at www.hoodriver-swcd.org to download the order form and gather information on plant descriptions and site suitability.
For more information or guidance when making selections, call 541-386-4588 or stop by the office at 3007 Experiment Station Road in Hood River.

Purchases will be available for pick up on Friday and Saturday, April 1-2, 2016.