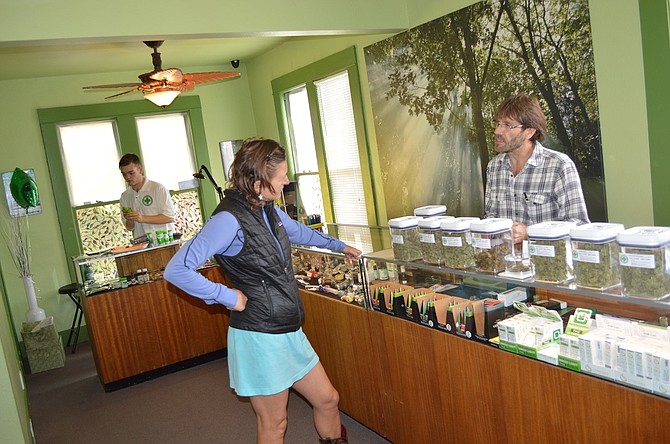 Oregon medical marijuana dispensaries enjoyed a winter of tax-free sales and a limited recreational market, but changes are shaking up the formula.
A 25-percent sales tax on retail cannabis took effect Jan. 4, so customers who don't hold medical cards are now charged up to $2 more per gram. Dispensaries send those funds to the State Department of Revenue.
On top of the tax policy, existing medical marijuana dispensaries are now tasked with choosing whether they'll continue as medical or recreational outlets.
Hood River's four dispensaries are opting for recreational. And they're not alone — the Oregon Liquor Control Commission (OLCC) received almost 240 applications this week for retail marijuana businesses, said OLCC spokesperson Mark Pettinger.
As of Thursday, 15 Hood River County marijuana-related businesses have applied — one processor, 11 producers (growers), three retailers and one wholesaler.
OLCC predicts it will receive between 1,200 applications and issue more than 850 licenses in 2016.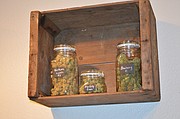 The solely retail venues are slated to open by late summer or fall. The state plans to roll out separate medical and recreational businesses, with the latter taxed at 20 percent — 17 percent state and 3 percent local.
Medical card holders are tax-exempt. However, local cannabis retailers hope the 2016 legislative session will yield changes in the rules, and "cohabitation" could be allowed so dispensaries can keep selling to both customer pools under one roof.
Fred Gunnerson, general manager at High Winds NV in the west Cascade business district, said revenue dropped after the holiday boom, but remains steady despite the new tax. The company, a branch of Vancouver-based cannabis giant New Vansterdam, experienced its highest spike in sales during December.
Virtually all the customers who walk into High Winds make a purchase — and likely won't be swayed by a few-dollar increase ("cup of coffee" equivalent) — but the tax difference will cut into profits, Gunnerson said.
"Our end result is we'll be making less money and it's already a tight, competitive business," Gunnerson said. "The margins are going to be tighter."
Dispensary owners have noticed a large portion of customers coming in for medical needs — card holders or not. Some customers in their 40s bring in parents in their 60s for a number of treatments; anxiety, depression and arthritis come up frequently, Gunnerson said.
A medical card can cost up to $400 (through a doctor and then Oregon Health Authority), so some light use patients would rather buy cannabis as a recreational customer than sign up for the state's program.
"People have to weigh out the cost of that card versus the savings," said Mike Rachford, co-owner of The Gorge Green Cross on Oak Street.
Rachford said the dispensary will be applying for a retail license, but patients will remain the priority, wherever the legislation takes the business.
"It seems the state's trying to push you into going the recreational side … we're hopeful that they'll allow some cohabitation of both medical and recreational. (Medical) always has been and will be our focus," Rachford said.