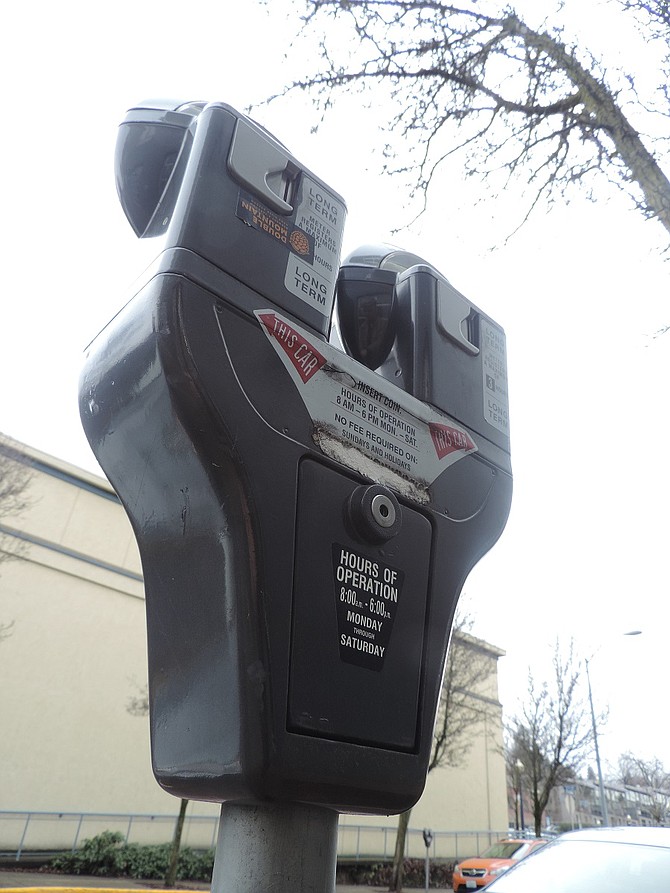 No formal action has yet been taken, but it looks like parking meter fees will rise to $1 per hour, from 75 cents, as early as this summer.
And by 2017, look for many areas of the waterfront currently without meters to be parking fee sections.
City of Hood River and the Port of Hood River, meanwhile, are working together on a plan to charge for parking on Portway Ave. and Second Street in the waterfront district, where currently there are either no restrictions or a 90-minute limit adjacent to the Event Site.
Within a year, gone will be the day that the only place you had to pay for parking on the waterfront was the Event Site itself.
The popular Portway stretch in front of Hood River Waterfront Park would be metered, both sides of the street, as will the section in front of the Event Site currently marked with the distinctive green curb paint.
The precise metering locations have not been worked out by the city and port, but what's being considered are these sections:
Portway Ave. from North First (Nichols basin) to N. Eighth
Second, east side
Second, portion of the west side
First
The Port and City will install parking meters, the blue kiosks found downtown known as Calais units, and use parking revenue in the area to pay for a parking enforcement officer to work the waterfront. This will be in addition to Code Enforcement Officer Marty Morgan, whose duties include parking patrol downtown.
City Council heard a report last week from City Manager Steve Wheeler, who noted that the city has not raised its hourly parking rate since 2008. Councilors discussed other fee options, including $1.25 or $1.50, but decided to "round up" to $1.
"We know parking fees are a sensitive subject," Wheeler said. "There is always some degree of push-back when you raise the rates."
Some meters could make an appearance as early as this fall, but will likely be phased in because of the cost of the Calais units. Wheeler estimated that the Port and City will need to spend $100,000 on new meters.
The parking issue is tentatively scheduled for discussion by City Council in its next meeting, 6 p.m., Jan. 25 at City Hall.