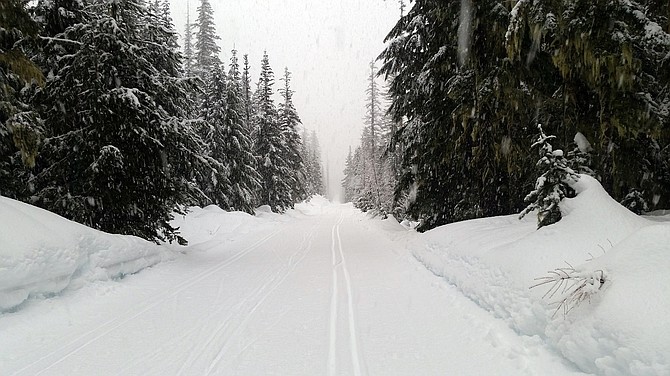 Mt. Hood Meadows Ski Resort was already one of the top 10 snowiest ski areas in North America before a storm dropped 20 inches of snow in a 24-hour period from Tuesday to Wednesday. The resort reports that it has now received 254 inches of snow this season — surpassing last year's 195 inches total season snowfall. Meadows averages 430 inches each season, which should be easily reached if the Super El Niño continues to deliver the snow.
Meadows' base depth is measured at the 5,400-foot level. At mid-mountain (6,200 feet) the depth has reached 174 inches — deeper than the length of a food truck, Meadows says.
With the deep snow, the resort cautions skiers to avoid tree wells and always ride with a partner. Carrying a probe, beacon and shovel is strongly suggested for any excursion into the resort's gated access terrain Heather Canyon and Private Reserve. Deep snow safety precautions can be found at www.deepsnowsafety.org.
Meadows says the season is reminiscent of the 1982-83 Super El Niño season when Meadows received 620 inches of snow. This will likely make for a long season and an especially deep snowpack through the winter and especially for spring skiing in March and April.
For updated conditions visit the resort website: www.SkiHood.com.