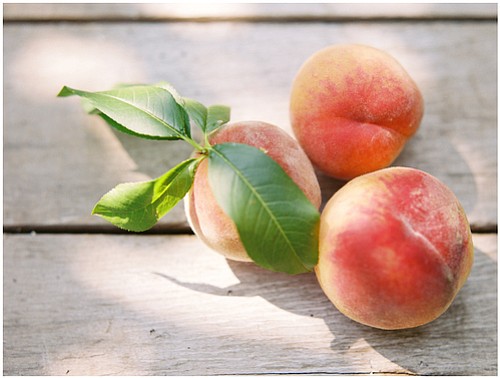 Mt. View Orchards and Fresh Start Culinary Arts Program are teaming up for a summer farm supper at the farm's new dining venue, amidst 50 acres of pears, apples and cherries. The dinner is on Saturday, July 30 at 6 p.m., and features a romantic Italian buffet prepared by Fresh Start staff and students.
"Katrina McAlexander, the 'grateful farmer' at Mt. View Orchards, has given us her new venue for the night as a gift, and we are very excited to bring our Fresh Start friends and neighbors this dinner," said Fresh Start chair Kathy Watson.
Fresh Start is a non-profit, 12-week, 40-hours-a-week intensive training program that prepares graduates for work in Gorge restaurants, and hospital and school kitchens. It is in its second session, based at Riverside Community Church.
Fresh Start staff chefs Matt Patterson and Rainbow Trosper have created this Italian feast:
• Panzanella salad with tomatoes, herbs, peaches and Lacinato kale
• Green beans with shaved fennel and pancetta
• Creamy polenta with caramelized onions, mushrooms and grana cheese
• Porchetta (Italian style pork roast)
• Grilled peaches with sweet balsamic syrup, whipped crème fraiche and candied almonds
Eat, wander through the orchards, and enjoy the spectacular view of Mount Hood. The farm will have fresh fruit to buy and take home as well.
Tickets are $35 per person, and are available online at freshstartculinaryarts.org. Guests may bring their own beer or wine to the dinner, and infused waters will also be served.