A robbery scheme turned violent Tuesday near Herman Creek Campground, just east of Cascade Locks, prosecutors say.
Three men were arrested and charged with attempted murder, robbery and assault in the shooting near Interstate 84. A man was transported to a Portland hospital for treatment of a non-lethal bullet wound to the arm.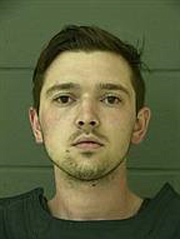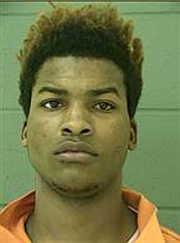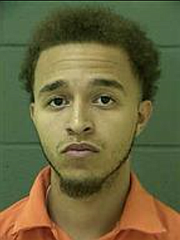 Austin Steed, 20, of Portland, Deshone Brooks, 21, of Eugene, and Chance Pinkard, 19, of Portland, are lodged in Northern Oregon Regional Corrections Facility in The Dalles on $100,000 cash bail.
Robert Kane Jr., 23, of Gresham, was treated at Legacy Emanuel Hospital in Portland for a bullet wound, where prosecutors said a rifle round traveled through his bicep.
"None of these defendants have any tie to this community other than where they picked the spot for this robbery that went bad," Hood River County District Attorney John Sewell said in court Thursday.
The whole encounter began as a phony drug deal, according to an audio recording of Sewell's testimony before Judge Karen Ostrye in Hood River Circuit Court.
"Mr. Brooks and Mr. Steed concocted a plan to rob Mr. Kane using the ruse of a proposed drug deal," Sewell said. The pair recruited Pinkard, the alleged gunman, somewhere along the way, Sewell said.
Sewell said Brooks contacted Kane with an iPhone and proposed a meetup near Herman Creek Campground. That site, a U.S. Forest Service campground, is located less than two miles east of Cascade Locks along I-84. It also serves as a trailhead for Herman Creek Trail 406 and the Pacific Crest Trail No. 2000.
Kane and a friend, Cody Rau, drove to the meeting spot at the appointed time on Tuesday evening, July 12, Sewell said.
Brooks and Steed were parked nearby, at a different angle, while Pinkard waited in a patch of bushes, ready to "ambush," he said.
Rau began counting his money, according to the three suspects' account, Sewell said. Pinkard began firing an AR-15 assault-type rifle at the car Kane and Rau were sitting in, Sewell explained.
"He fired a number of shots at the vehicle that Mr. Kane was in, striking him twice: once in his side which was a less serious wound, but more seriously he struck him in the right bicep area of his arm," Sewell said.
Amid flying bullets, Kane and Rau fled toward Portland in their car, Sewell asserted, and one of them called 9-1-1 for help. An Oregon State Police trooper met up with the vehicle, and Kane was transported to the hospital in Portland.
"It's not really anticipated that that victim is going to recover the full use of that arm given the damage to the musculature that you can expect to have happened, having been hit by a 20-23 round," Sewell said.
OSP lead an extensive investigation into the shooting with assistance from Hood River County Sheriff's Office and Wasco County Sheriff's Office.
Rau was interviewed by police then released. The vehicle he was believed to have been driving was recovered in Gresham, Sewell said in a follow-up phone call.
At some point, the three criminal suspects were arrested. Pinkard was transported to NORCOR late Tuesday night, while Brooks and Steed were lodged shortly after midnight, Sewell said.
The three suspects in the case appeared separately before Ostrye in court Thursday morning for an arraignment on information of felony charges. All were assigned court-appointed attorneys.
Ostrye said each felony charge stacked against the men is a Measure 11 offense, which carries a 90-month minimum sentence. The attempted murder charge carries up to life in prison, she said.
Brooks, Steed and Pinkard are scheduled to appear again in court this summer.