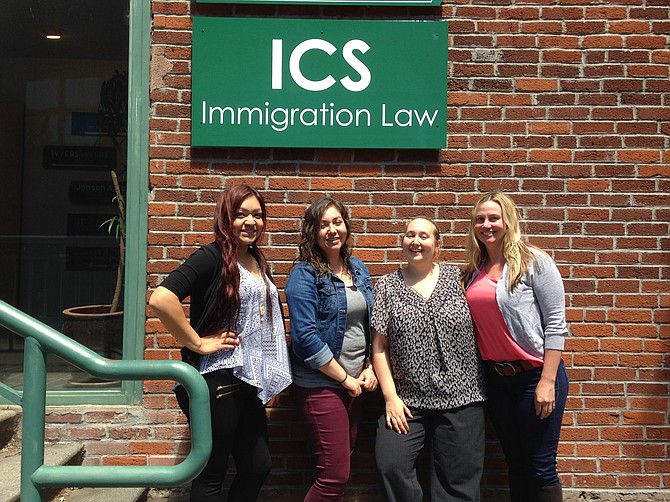 Immigration Counseling Service (ICS), a not-for-profit immigration law firm based in Portland, has opened a new regional office in Hood River, located in the Union Building at 216 Columbia St. The office is open to the public Tuesday through Friday, from 9 a.m. to noon and 1 p.m. to 5 p.m.
ICS has been providing affordable immigration legal services to Oregon and Washington immigrant communities for almost 40 years.
With the closing of the long-serving local non-profit Hood River Valley Legalization Project, ICS opened this regional office to preserve and expand access to quality, low cost immigration legal services for the greater Hood River community, as well as those in central and eastern Oregon and in southern Washington.
MariRuth Petzing is the lead attorney for the Hood River office, assisted by Brenda Orozco, client coordinator, and Diana McDougle, local volunteer attorney. ICS's Portland staff is also available to provide services.
Anyone interested in becoming a client should fill out a consultation request form, which is available in person at the Hood River office, by phone at 541-399-8029, or online at www.ics-law.org.
ICS specializes in humanitarian and family-based cases, such as asylum, U and T visas for victims of serious crimes, VAWA for victims of domestic violence, DACA, family petitions, adjustments, consular processing and naturalization. ICS also assists unaccompanied immigrant children. In addition, ICS's Anti-Trafficking Department provides social services to foreign-born trafficking survivors.
For more information about ICS or our services, visit www.ics-law.org or call the Hood River office at 541-399-8029.