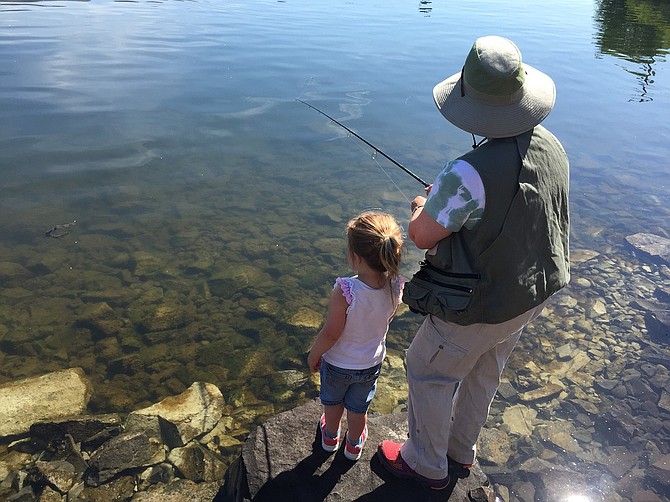 Eight great photos have been selected as winners of the fourth annual Columbia Gorge Parenting Together Photo Contest. Winning photographers are Blanca Flores, Elisa Cartwright, Jessica Hoffman, Karen Harding, Karin Tauscher, Lauren Kraemer, Melanie Kelly and Paloma Ayala.
All the winning photos are at facebook.com/thenextdoorinc or can be viewed on display at The Dalles Library in August and Hood River Library in September.
Photographers submitted 47 great photos. This year's judges were all from preschools: Angela Klein from Little Learners Preschool at Hood River Valley High School, Socci Galvez from Blossoms Bilingual Preschool, and Valerie Kendrick from Great 'n Small Child Development Center in The Dalles.
According to Galvez, "We really enjoyed all the photos, and it was so hard to select the winners! We focused on two things: What the children were learning from the interaction with the adult, and the children feeling safe, loved and secure."
The photo contest and display bring attention to the importance of parenting in a child's life.
When I saw the photos the judges selected, I realized that preschool teachers view all of our interactions with children as learning opportunities. Children are constantly learning from their parents. They learn that they are valued and loved.
And, when they learn new skills, they learn that they can affect their world. Good parenting is so often about the thoughtful guidance and love a parent gives a child.
The Next Door's Fall Parenting Education series starts in late September. Parents will learn ways to help their child be secure, confident and ready to be successful in school. The more parents and caregivers know, the happier and healthier their child will be. Warm, sensitive and responsive care provides the best foundation for healthy brain development.
Nancy Johanson Paul is parenting education coordinator at The Next Door.