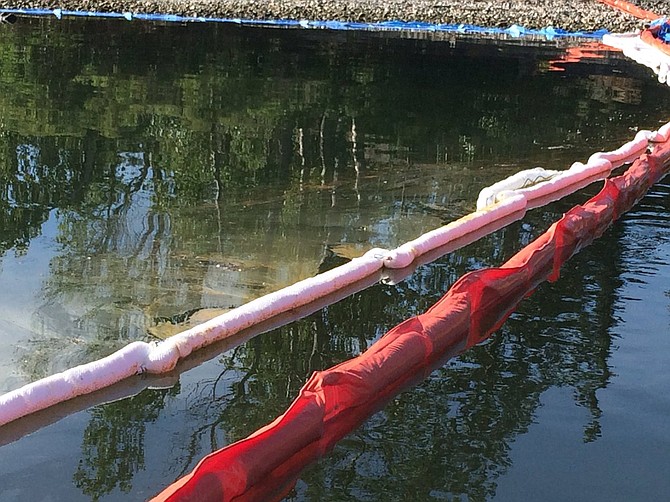 The Washington Department of Ecology is currently assessing an oil sheen in the Columbia River near the site of the oil train derailment at Mosier.
Update: The Department of Ecology says it has booms in place to contain the "small sheen"
"Our team is assessing [the] sheen on Columbia River and sampling water," the department said in a social media post.
The burning train cars have been extinguished and I-84 is currently open in both directions. However, off ramps remain closed at Mosier (MP69) due to the incident.
The Washington Department of Ecology also reported that air quality is "good" after issuing an air quality advisory on June 3 due to drifting smoke from the fire.