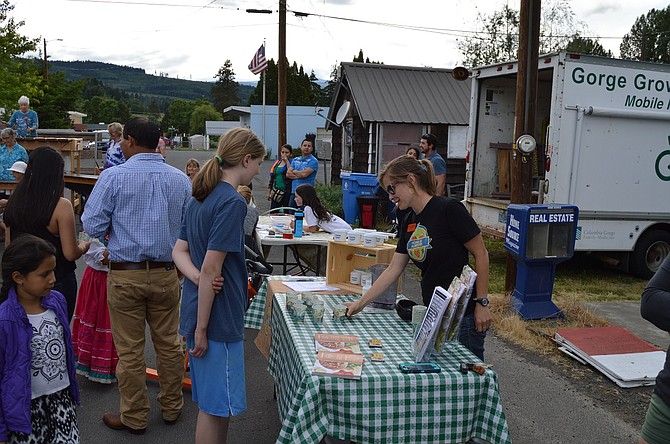 El Mercado del Valle, Gorge Grown Food Network's farmers' market and community gathering space in Odell, returns Thursday, June 16 from 4-7 p.m. on Atkinson Drive in downtown Odell. That's right: a new time and location near the landmark Odell Methodist Church.
Shoppers will enjoy live music, kids' activities, live dancing, and a variety of fresh, local foods available from market vendors. El Mercado will continue every first and third Thursday until Sept. 15.
•
Gorge Grown is seeking vendors, musicians, volunteers, and sponsors for this season's market. Those interested in selling local fruits, vegetables, hot food, crafts, and more at El Mercado can find vendor applications in Odell at the office of Mid Valley Elementary School and in Hood River at the office of Gorge Grown Food Network. Musicians, volunteers, sponsors, and anyone with questions can contact Allison Vandenberg-Daves at allison@gorgegrown.com or 608-397-7368.