The public will get a chance to meet five candidates for the Hood River County administrator post at an evening reception Wednesday.
The event will be held 6:30-8 p.m. at Double Mountain Brewery, 8 Fourth St. People can meet and interact with the candidates and give written comments to the Hood River County Board of Commissioners.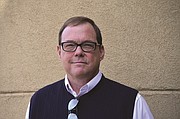 The board will be choosing a candidate to replace retiring administrator David Meriwether, whose last official day will be June 30 —the day the board interviews finalists. After that, Meriwether has agreed to serve on interim consulting basis while the new administrator settles in. Meriwether has served as administrator for more than 15 years.
The five county administrator candidates include:
Jeffrey Hecksel was most recently the City Manager for Glenwood Springs, Colo. for 11 years. He previously served for six years as City Manager for Monmouth. He served the City of Forest Grove for nearly 12 years and was Assistant City Manager for five of those years. Hecksel began his career in an administrative role for the City of Mesa, Ariz. He has a bachelor's degree in Local Government Administration from Central Michigan University and a master's degree in Public Administration from Arizona State University.
Shawn Henessee is currently County Administrator for Marinette County, Wis. He previously served as Jackson County, Miss. Assistant Director and recorder of deeds from 2002-2015. Henessee is also a part time attorney for a private law firm in Kansas City, Miss. Henessee has a Bachelor of Arts degree in Political Science from Wichita State University, Kansas, a Master of Arts degree in Political Science from the University of Kansas, and a Juris Doctor degree from the University of Missouri-Kansas City.
Dara MacDonald has been with the City of Salida, Colo. since 2005, serving as City Administrator since 2012. She began her career at Salida as City Planner, then Community Development Director. She has also served the Town of Frisco, Colo. as Community Planner, and was a Planner for the City of Bozeman, Mont. MacDonald has a Bachelor of Arts degree in Western Philosophy from St. John's College, Annapolis, Maryland, and a master's degree in Urban & Regional Planning from the University of Colorado, Denver.
Benjamin Marchant has been the City Manager of the City of Coquille since May of 2012. Prior to that he was City Administrator for the City of Jerome, Ida., for three years. He has also served as Assistant to the City Administrator at the City of Maryland Heights, Miss. from 2005-2008, and he was Deputy Chief of Protocol for the Office of the Mayor, City of San Diego for four years. Marchant has a bachelor's degree in Political Science from the University of California, San Diego, and a Master of Public Administration degree from Northern Illinois University.
Rick Rudometkin has been with the County of Eddy, N.M., since 2013, serving as Public Works Director for six months before becoming County Manager/CEO. Prior to that, he was Streets Division Manager for the City of Colorado Springs, Colo. He also served the County of Modoc, Calif. from 2007-2011 as Director of Transportation/Public Works Director/Building Official, then Chief Administrative Officer/Director of Administrative Services/ Transportation. Rudometkin was also Public Works Manager for the City of Dana Point, Calif. for five years.
He has a bachelor's degree in Business Management from Woodbury University in California.