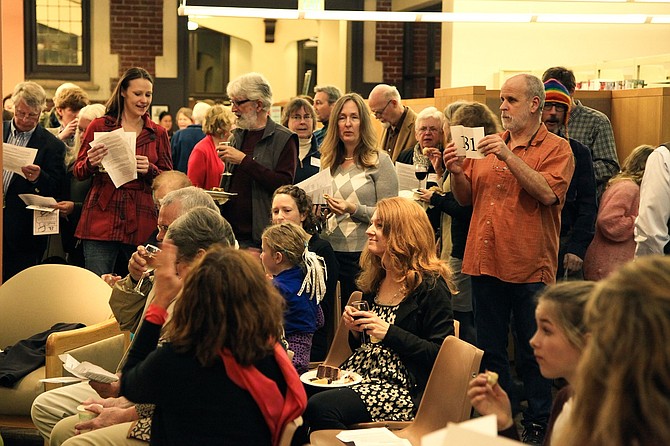 The Hood River County Library Foundation invites the community to eat, drink and be merry in the library at the fifth annual Feast of Words on Saturday, March 12, from 6-9 p.m. The event will include desserts and savory appetizers, local wine and beer, and live music by Tim Mayer in the Hood River Library.
This year, the Library Foundation's goal is to raise $30,000 to update the Children's Library at the Hood River Library. The Children's Library is so popular for its great programs that the staff have asked for help in funding a redesign to make the space more flexible and able to accommodate more events for more kids. One change will be to replace seven-foot shelves with shorter ones more suitable for use in a children's section.
There will be many fun events for the whole family at the Feast of Words. Library staff will have activities for kids in the Children's Library, with face-painting by Maija Warner followed by a kids' parade. Tickets are $25 each and are available at any library branch, Waucoma Bookstore, Volcanic Bottle Shoppe, or online at hoodriverlibrary.org/ foundation and at the door.
For more information, contact the Hood River County Library District at 541-386-2535 or info@hoodriverlibrary.org.