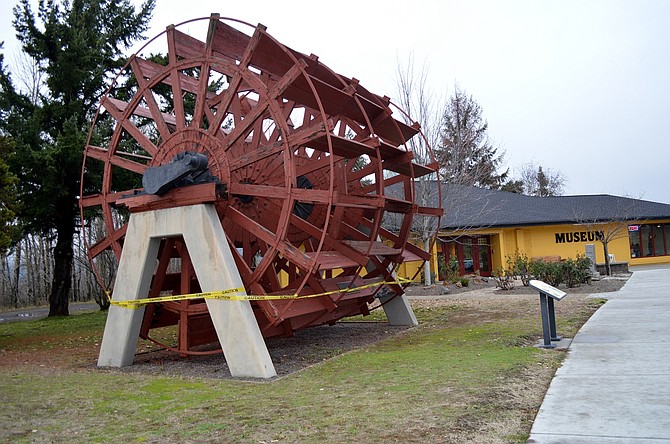 The History Museum of Hood River County has wrapped up on stabilization and renovation of its iconic Henderson paddlewheel. The museum now seeks bids for Stage 2 of the project: renovating the wooden structure.
The scope of the project is to bring the historic artifact back to "acceptable appearance." Consequently, all of the horizontal boards, called "buckets" after their traditional form, need to be removed and replaced with grade 1 (or better) lumber and stainless steel 316 fasteners (or better). The project will entail securing required permits for the work, protecting existing vegetation on site, removing all the existing wooden members, disposing them in the legally required and environmentally ethical manner, replacing the buckets, removing all construction materials at the end of the project, and leaving the site as found.
Contractors wishing to bid on the project are encouraged to contact Deborah Chenoweth, Chair of the Heritage Council of Hood River County (Chair@ hoodriverhistorymuseum.org) or museum Executive Director Lynn Orr (Director@ hoodriverhistorymuseum.org). Request for Proposal forms are available at the museum front desk.
The deadline for proposals is March 25, 2016.