"Weak." "Garbled." Sometimes "non-existent."
That's how local emergency officials describe the radio communication system they rely upon to save lives.
However, Hood River County Sheriff's 9-1-1 Division wants to fill the "holes" in radio coverage that pepper the local geography, and now they have the funds to make a change.
The U.S. Department of Homeland Security has granted $130,000 to the 9-1-1 Division to improve local radio communications. Next steps: gathering public feedback, getting permitted, and ultimately installing new antennas.
The Sheriff's Office plans to perch the gear atop the County Business Administration Building at 601 State Street, which overlooks downtown Hood River. The spot would become a responders' communications hub.
The goal is to prevent more antennas on towers around the downtown area. Instead, a small new tower would be added to the existing technology on the County building's roof.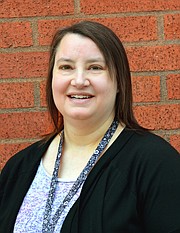 The public will get a chance to hear the plan at an informational meeting scheduled Tuesday, March 15 at 7 p.m. at the County building, in the Board of Commissioners meeting room, first floor. Neighbors near the Sixth and State Street building and interested residents are encouraged to attend.
"We were excited to receive federal and state Homeland Security funding to help solve a significant safety problem in our community," Sheriff Matt English said. "Public safety radio systems are the backbone of emergency response."
Hood River Police Chief Neal Holste called the upgrade a "critical step" in emergency communication. He hopes the new technology will be installed before summer, when Hood River's population — and calls for service — escalate.
The issue of radio coverage throughout the central Columbia River Gorge has hampered law enforcement, fire and medical crews for years.
Last summer, an ADCOMM Engineering consultant, Joel Harrington, went on ride-along studies with Sheriff's deputies and discovered "poor to non-existent portable radio coverage" in remote areas of Hood River County, and even some areas within the city.
Deputies got no reception in certain rooms of the County Courthouse — the Sheriff's own headquarters. Also spotty were the Providence Hood River Memorial Hospital emergency room, Hood River Inn, Hood River City Hall, and Hood River Middle School.
"Ironically, one of our most significant gaps is not in remote areas of the county, but … downtown Hood River," English said. "There is a lot of radio interference downtown and it's important that we get a clear public safety signal out, above all that noise."
In some cases deputies have called for backup during on-foot chases in the downtown area, only to have dispatchers hear static and garble, 9-1-1 Commander Erica Stolhand said.
To spark a radio system overhaul, the Hood River County Board of Commissioners in August approved the Homeland Security grant application and then weighed in favor of the plan at various steps along the way. So did the county Fire Defense Board (chiefs of all five local fire agencies) and the 9-1-1 Users Board.
Devon Wells, Hood River Fire chief, spoke in favor of the radio upgrade and urged quick implementation.
"More radio system improvements will be coming in the future, but this is our top priority in the short term and we also need to act quickly to leverage the time-sensitive grant funding we have been awarded," Wells said.
Although the County issues permits, the County Administration Building, where the small tower and radio antennas will be installed, is located in downtown Hood River and city permits are required.
The Sheriff's Office said in a news release "significant" future investments will also be required; however, the County hopes to leverage grants as much as possible, to reduce fiscal impacts down the road, instead of leaning on 9-1-1 and Sheriff's budgets.
HRCSO offers a broad array of emergency response services to communities across the county, including Search and Rescue, Marine Patrol, 911 dispatch, patrol division, Animal Control, Emergency Management, Forest Patrol, civil division and management support for Northern Oregon Regional Corrections Facility in The Dalles.
For more information on the radio project, contact Stolhand at 541-387-4070 or email erica.stolhand @co.hood-river.or.us or visit www.HoodRiverSheriff.com.