The short term rental question may be put on pause.
Hood River City Council on Monday asked staff to write up an ordinance that would block any new STRs (identified by transient room tax returns) for six months until councilors can reach an agreement on what rules they want to adopt.
The moratorium, not yet official, comes back to council for adoption or rejection in two weeks. If council approves that legislation, it would be effective until November.
On Monday, councilors couldn't reach a majority vote answering the larger STR question: whether the city should implement Planning Commission's proposed STR regulations, which bounced up from the appointed commission to the elected city council last month.
Moratorium proposed City Council is considering an ordinance that would restrict planning staff from accepting any new short term rentals (STR) in residential zones for the next six months, until the city works out regulations on STRs. Council will decide whether to adopt the STR "freeze" at their May 23 meeting at City Hall.
Those rules — unofficially dubbed the "Portland Plan" due to their similarity to that city's legislation — require STRs to be in an owner's primary residence only (hosted home shares), prohibit STRs in accessory dwelling units, and phase out non-compliant STRs over a five-year "grandfathering" period.
The rentals have drawn an extended debate, with council wedged between sides either opposed to planners' suggested regulations or in favor.
Councilors heard almost five hours of testimony at a pair of April hearings. Pro-regulation speakers argued the rules were a tool to address overall housing availability and preserve neighborhood character. Those opposed asserted the rules would have negative economic impacts and harm private property rights.
Monday's meeting was the first chance since "absorb(ing)" public input to deliberate on the rule changes at a council level, Councilor Kate McBride said.
Two council members recused themselves from the topic on April 11 — Laurent Picard and Becky Brun — due to a conflict of interest because both are STR providers.
That left a board of five, with four affirmative votes needed to pass any legislation. Mayor Paul Blackburn explained the vote would not be for "the quorum;" it would have to represent the entire council "body."
Councilors were divided on the Planning Commission's proposal, which would amend Title 17 (zoning) of the Hood River Municipal Code to address STRs.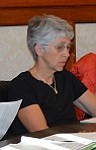 McBride advocated for extending the grandfathering phase-out period on STRs from five years to 10, but backed the Planning Commission's decision to include the rentals as a commercial use.
"It's our job to take care of the people who live here full-time first, so that's what this is about," McBride said. "I do think that STRs are a commercial use … and what the Planning Commission came up with is to allow residential uses in residential zones."
Councilor Mark Zanmiller disagreed with the Planning Commission plan, as well as the concept that renting a home as an STR is inherently a commercial use. He argued STRs bring the benefit of new visitors to Hood River.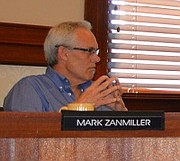 "I do not think we're in a crisis (regarding) STRs," Zanmiller said. He argued the plan divides communities into "good guys and bad guys" via regulations and the council needs to "find another way."
Councilors were unable to decide on several crucial issues, such as whether to create a cap on total STRs, and how long to stretch the phase-out period.
After deliberation, they reached an agreement to introduce an ordinance that would allow council to block any new STRs until the city worked out Title 17 land use regulations. City staff advocated for no more than six months out of concern that the ordinance would seem "permanent."
"(The ordinance) doesn't give you a six-month vacation, it gives you six months to get it done," City Attorney Dan Kearns said.
Councilors gave consensus for staff to "bring back the freeze."
City Council expects to pick up the question of the STR moratorium and wider discussion over rental regulations on Monday, May 23.