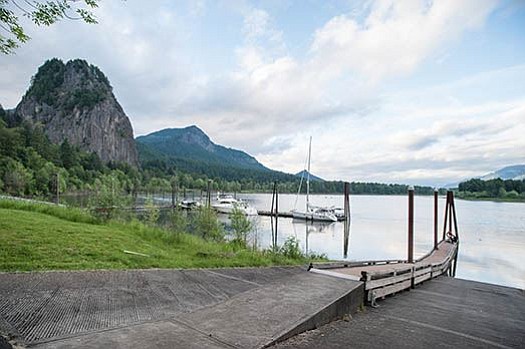 The iconic Beacon Rock Trail has reopened to the public Saturday after being closed most of the season due to extensive storm damage.
The trail, located west of North Bonneville, Wash., had been closed since February.
"Thanks to the hard work of the Beacon Rock staff the trail to the top of Beacon Rock will open on Saturday," Washington State Parks staff said in a news release.
Beacon Rock is an 848-foot landmark that used to be the core of a volcano, according to an Oregonhikers.org entry.
Beacon Rock was named by Lewis and Clark on their expedition to the Pacific Ocean in 1805. It was near the rock formation that they first measured tidal influences from the ocean on the Columbia River.
The hike is 1.8 miles, with about 680 feet of climb, rated moderately difficult.
To drive to the trailhead, cross the Bridge of the Gods in Cascade Locks into Washington and head west about seven miles on Highway 14.