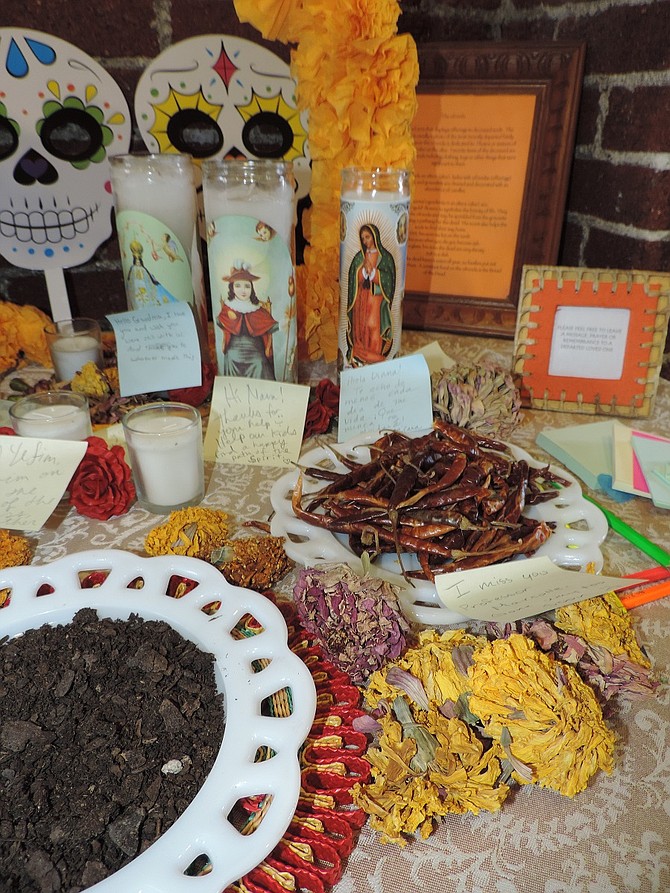 The Hood River County Library will be celebrating Día de Los Muertos (Day of the Dead) on Wednesday, Nov. 2 from 6-8 p.m. at St. Francis House, 3686 Davis Drive, Odell.
Enjoy delicious tacos from Michoacán Sports Bar & Grill, music by Los Amigos de la Sierra, pan de muerto from Mercado Guadalajara, chips from Juanita's and fun activities for the entire family. Anyone may bring pictures or something personal of your deceased loved ones.
The Day of the Dead is a holiday, celebrated in the cities and countryside in central and southern Mexico during Nov. 1 and 2. Even though this coincides with the Catholic holiday called All Souls and All Saint's Day, the indigenous people have combined this with their own ancient beliefs of honoring their deceased loved ones.
The indigenous people believe that the gates of heaven are opened at midnight on Oct. 31 and the spirits of all deceased children (angelitos) are allowed to reunite with their families. On Nov. 2, the spirits of the adults come down to enjoy the festivities that are prepared for them. In most villages, beautiful altars (ofrendas) are made in each home.
The belief is that happy spirits will provide protection, good luck and wisdom to one's family. On the afternoon of Nov. 2, the festivities are taken to the cemetery. People clean tombs, play cards, listen to the village band and reminisce about their loved ones.
Event sponsors are Amigos de la Sierra, Mercado Guadalajara, Juanita's Chips, La Coalición Hispana de Odell, Michoacán Sports Bar and Grill.
This program is a drug and alcohol free event and is open to the public. For more information, please contact the Hood River County Library District at 541-387-7068, info@hoodriverlibrary.org, or visit their website at hoodriverlibrary.org.