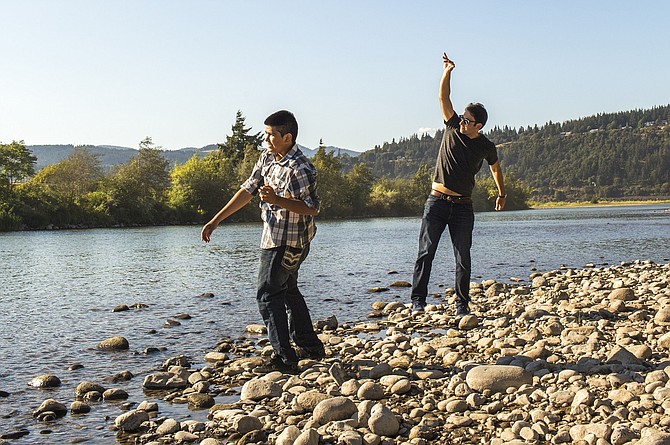 With a goal of recruiting 30 male mentors in 30 days for its youth mentoring programs in October, The Next Door exceeded its goal. Through a recruitment campaign aimed specifically at men in the Gorge, Big Brothers Big Sisters and Mentor for Success have 34 new prospective male mentors undergoing the vetting process.
The first-ever campaign of its kind in the Gorge included events in the three counties served by the programs: Hood River, Wasco, and Klickitat. At the events, prospective volunteers were treated to complimentary food, drinks, prizes, and more. Current male mentors from both programs were on hand to talk about their experiences and answer any questions.
Former Big Brother Carl Coolidge and his former Little Brother Paul (now age 25) attended the happy hour event at Everybody's Brewing in White Salmon. The pair was matched 12 years ago and has been in each other's lives ever since. With Coolidge's guidance, Paul has grown into a fine young man — he has a good job, his own apartment, and a steady girlfriend who is "Carl-approved." Paul proudly shook hands with and introduced himself to prospective mentors at the event. He spoke about his positive experiences as a Little Brother.
Although the campaign has officially come to an end, Big Brothers Big Sisters and Mentor for Success still have several boys ages 6-20 in need of positive male mentors. The commitment is small, about eight hours a month for at least one year, but the impact is huge. To learn more, call 541-399-4437 or email mentor@nextdoorinc.org.