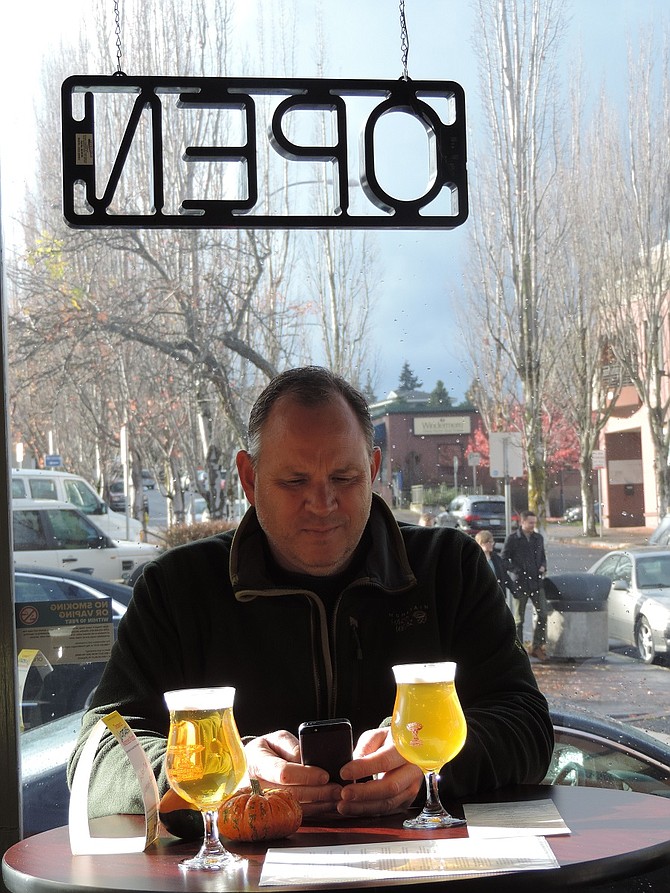 pFriem Family Brewers is the first American brewery to medal for German-style Pilsner in the prestigious European Beer Star Competition.
"This year it has been more difficult than ever to win a medal in the European Beer Star," said Oliver Dawid, CEO of Private Brauereien Bayern, which has been organizing this competition since 2003. With 2,103 beers from 44 countries, the competition for one of the most sought-after prizes in the international brewing world had a record number of entries. Additionally, this is the first time an American brewery has ever medaled in the German-Style Pilsner category, making the bronze award for Oregon's pFriem Family Brewers Pilsner all the more impressive.
"European Beer Star is one of the most prestigious beer competitions in the world. We have the utmost respect for European brewing traditions. For this reason, winning a medal at the European Beer Star for German Pilsner is an incredible honor for us," said Josh Pfriem, co-founder and brewmaster at pFriem Family Brewers.
The European Beer Star — the Champions League of beers — gets its high international reputation from the 124-strong jury of experts, who assess the beers in a blind tasting according to the same purely sensory criteria as the consumer: color, smell, flavor, aromatic profile and overall impression. This year, the jury included master brewers, beer sommeliers and acknowledged beer connoisseurs from 30 countries. The European Beer Star Award is given to particularly authentic beers with lots of character, which impress the jury in terms of both flavor and quality and which best meet the criteria for the type of beer. Only one gold, one silver and one bronze medal were awarded in each of the 57 different beer categories. The competition is aimed at breweries from around the world which feel committed to the traditional European style of brewing. "The European Beer Star has enabled us to again increase public awareness of the wide variety of great, hand-crafted beers," Dawid said.
Double Mountain Fa La La La La returns
As the snow is now starting to pile up on Mount Hood, Double Mountain Brewery and Taproom brings back their seasonal favorite, the Fa La La La La Winter Ale (7.5 percent ABV, 85 BU).
This hoppy winter ale is currently available on draft and in bottles at the downtown Hood River taproom and at the Portland taproom in the Woodstock neighborhood. Fa La La La La can be found throughout the Northwest, British Columbia, and Southern California from now through the end of the year.
"This yuletide treasure is packed with enough piney hoppiness to keep you joyous, and heedless of the wind and weather. There are enough hops to clog our heat exchanger during every run-out," said Brewer Jen House.