Ballot tabulation is not quite through for the 2016 General Election and Democrat Mark Reynolds said he's not done working for future votes.
A total of 233 write-in ballots in Cascade Locks municipal races will be counted Wednesday at the Hood River County Elections Department.
Chief deputy clerk Kim Kean said that the elections board will do a hand-count of the write-ins, and results will be available on the Hood River News website, hoodrivernews.com.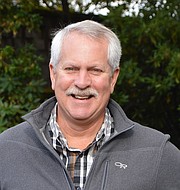 Cascade Locks voters retained Mayor Tom Cramblett, 335 votes to Joseph Shelley's 171, and returned three current councilors: Bobby Walker with 297 votes, Bruce Fitzpatrick with 265 and Glenda Groves with 242. Also running were Katelin Stuart with 178, Nicole Crites with 171, and Carl Zerfing with 162.
The margins leave the mathematical possibility that the outcomes could change, with the margin between Cramblett and Shelley at 164 and the slimmest margin among council candidates at 64.
On Nov. 8, Rep. Mark Johnson solidly won re-election to House Dist. 42, but his Democratic challenger, Mark Reynolds, took Hood River County by a wide margin, 55 to 45 percent.
"I'm pleased with how we did," Reynolds said. "We worked really hard and we had a great team. I think we talked to a lot of people who haven't been asked about their thoughts about what we should be doing.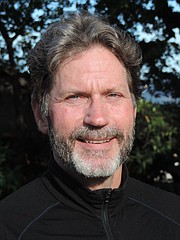 "There is a big divide between the rural and more urban parts of the district," said Reynolds, a retired teacher. "I think that's part of the reason (for the loss). I think the incumbent has done well on the mountain and over in the Clackamas County area, based on what we saw nationally. We saw people go with the Republican tide, and with Trump," Reynolds said, adding that he believes that Johnson, as incumbent, has greater name familiarity.
"But we need to continue to reach out to those areas," Reynolds said.
Reynolds said Johnson is "a three-term incumbent who has promoted himself as a moderate, and that works well. I think we need to help people understand his record.
"I will continue to work on schools, economic conditions, for seniors, and the environment," Reynolds said. "We need to continue to build those conversations. I'm not quitting. I've worked on issues of schools, immigrants and families for decades. I don't see that changing. I think we need to continue working to see that people understand they have choices and that money coming into local campaigns like Dist. 52 has huge consequences for us. We need to be sure we're talking to people directly, and trying to curb the kind of campaign finance money that over local elections.
"Most of it is coming from corporations who are not accountable, and that money will continue to flow into local elections," Reynolds said, noting that Johnson outspent him by a three-to-one ratio, and that one donation to Johnson, $80,000 from Nike founder Phil Knight, equalled about one third of Reynolds' total budget.
It was "more than all the cash contributions we received. Someone's got their finger on the scale. It's not a fair fight," Reynolds said. "We got 300 individual contributions, from a lot of people who have faith in what we stand for. I think it's significant money. A lot people contribute $25 to $100 and I think it's an indicator of how people want to participate in whatever level they can."
Asked about Reynolds' large Hood River County margin, Johnson said, "It's a diverse district. We campaign and the message is the same on one side as the other, and voters make their decisions on their own needs and priorities. We'll analyze it to see if there is anything I need to do in order to represent differently.
"Different parts of the district have different priorities and respond differently to various local and state issues," Johnson said. "We have overwhelming support on the other side of the mountain, but it exemplifies that this is a great district, really diverse, so important to be able to dive in and make the connections."
On the defeated Measure 97, Johnson, who had opposed the corporate tax proposal, said, "It doesn't mean there aren't other possibilities to address the budget shortfall, but it needs to be a comprehensive approach, where we are addressing the (core) issues: spending modification, the need to take actions to address cost drivers, and I think revenue reform is an option but it needs to be partnered with our business community, to be sure it is good for them, and will potentially result in net revenue.
"We have a good bipartisan solutions focused group (in the Legislature) already talking about it," Johnson said. "Nobody wants to go back and make drastic cuts in education. We have to keep our education community whole, beyond that how we get there is the question."
"I am not impressed with the GOP plan to move social services money to schools," Reynolds said, "which general fund sharing will do. To my knowledge there is no new revenue proposed; Measure 97 would have made a lot of difference, and now I am very concerned about the loss and what will be lost to schools."
In terms of other challenges to Dist. 52, "housing is huge, affordability, and livability, how are we going to continue to grow, and we are going to, and retain the character of the district that people move here for and want to see."
Looking ahead, Reynolds said, "shoe leather works best. It's difficult, distances are long, but we see the need to continue to reach out to people in rural areas. It's a building campaign, and I think we did really well for a first time."