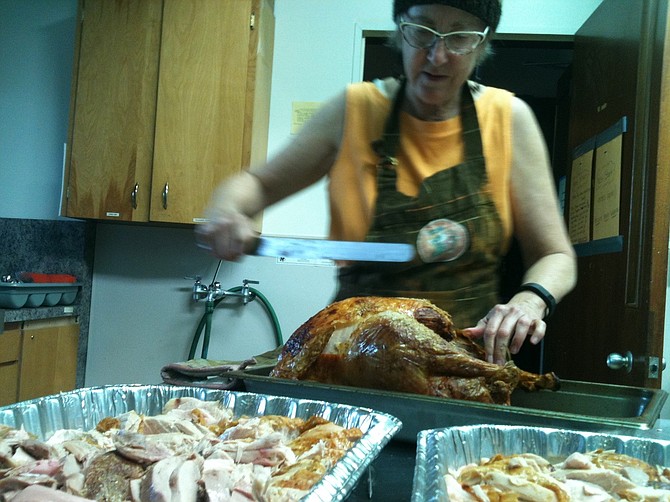 Christmas Project: where to sign up, how to help
Registration for the 2016 Hood River County Christmas Project will continue for families in need through Dec. 3.
The program can benefit many Hood River County families that are currently receiving State of Oregon Supplemental Nutrition Assistance, or who have a Women, Infant, and Children (WIC card), or who are enrolled in the Oregon Health Plan (OHP card).
Families wishing to apply will need to bring proof of eligibility and residency. Last year, approximately 529 families (over 2,100 men, women, and children) registered and received support.
Christmas Project applications will be taken at the following locations and dates:
Hood River — Oregon Department of Human Services, 1610 9th Ct. on the Heights off Pacific Avenue, on:
• Dec.2, 10 a.m. to 6 p.m.
• Dec. 3, 0 a.m. to 1 p.m.
Odell — Dec. 1, Odell Food Bank, 3440 Odell Highway 3:30-6 p.m.
Applicants can sign up at whichever location is most convenient for them.
•
To contribute to the Christmas Project, checks may be mailed to PO Box 872, Hood River, OR 97031. All donations are tax-deductible (501 (c)(3) organization).
If you feel you would like more information on how to get involved or sponsor a family in need, visit www. hoodriver-countychristmasproject.com.
Turkey Trot Nov. 24
The Mosier Twin Tunnels Turkey Trot happens Thursday, Nov. 24 — Thanksgiving Day — at the Mark Hatfield West Visitor Center Historic Columbia Gorge Highway Trail from 10 a.m. to 1 p.m.
Choose from 3K, 5K or 12K options. Runners and walkers are welcome. Registration is from 8:30-9:30 a.m., with a short Kids Fun Run beginning at 9:50 a.m.
As parking is limited at the trailhead, carpooling is encouraged. All adults who walk, run or ride to the starting line — anything but driving — will get $5 off registration. Admission is $15 preregistration and $20 day-of; children under age 18 are $5.
Proceeds benefit the Mosier Community School extracurricular activities, such as its new running club. Prizes will be awarded to top finishers.
For more information, contact Rebecca Thistlethwaite at 831-682-6812.
Community Thanksgiving dinner Nov. 24
Volunteers are teaming up to prepare and serve a free Community Thanksgiving dinner on Thanksgiving Day, Thursday, Nov. 24 from noon to 4 p.m. at Riverside Community Church on Fourth and State streets in Hood River.
The meal is open to all in our community, from singles to entire families. A traditional Thanksgiving dinner will be served and will include turkey, stuffing, mashed potatoes with gravy, veggies, salad and pies. There will also be vegan meals available.
If you would like to volunteer, the organizers are looking for people to help with food prep, event set-up, guest greeters, food servers and the all-important clean-up; contact Chenoweth at chenowethd@gmail.com or 541-399-2384, or Rains at gean@geanrains.com or 541-806-0900 — to volunteer, or to give the name of someone who would like a meal delivered.
Blood drive Nov. 25
For more than 25 years, the Hood River Elks Lodge No. 1507 has held its annual Red Cross Blood Drive on the day after Thanksgiving. On Friday, Nov. 25, the lodge will again open its doors to blood donors from 10 a.m. to 3:30 p.m.
The Elks Lodge is located at Third and Cascade streets.
To schedule an appointment, contact Margo Parker at 541-387-3669 or visit www.redcrossblood.org (sponsor code: hoodriver).