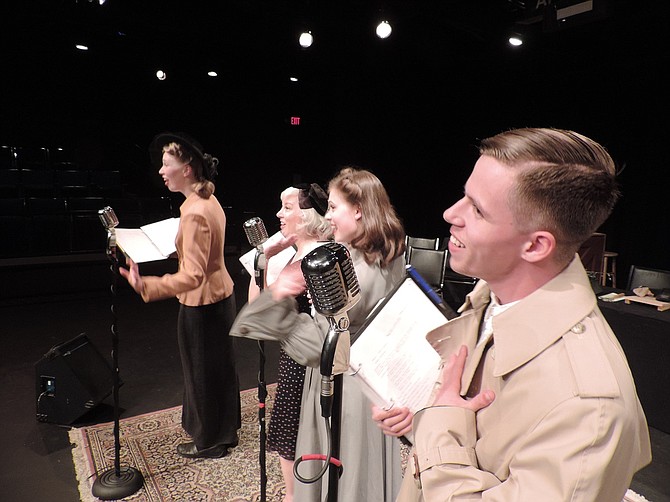 The spirit of "radio days" comes through in the new production at CAST Theater, Columbia Center for the Arts, opening this week.
"The Maltese Falcon" and "Casablanca" will be performed by actors with scripts, a la 1940s "Lux Radio Theater" (station KZAS), with the help of music and sound-effects in this live-radio theater presentation. Cast members take on multiple roles in these interpretations of the two classic 1940s films, both starring Humphry Bogart.
The show runs Oct. 7-8, 14-15, and 21-22 at 7:30 p.m. and Oct. 9 and 16 at 2 p.m. Charlie Mortenson, veteran of all CAST's live radio productions, directs. There's an intermission between the two plays, each running 50 to 60 minutes; the production is suitable for all ages.
Tickets are $20 for adults, $15 for students and seniors 62 and over, and $15 for groups of 10 or more. For group tickets, please come into the Center or purchase via telephone at 541-387-8877 ext. 115. Tickets are available online at columbiaarts.org, Waucoma Bookstore and in the Gallery, 215 Cascade Ave. in downtown Hood River.