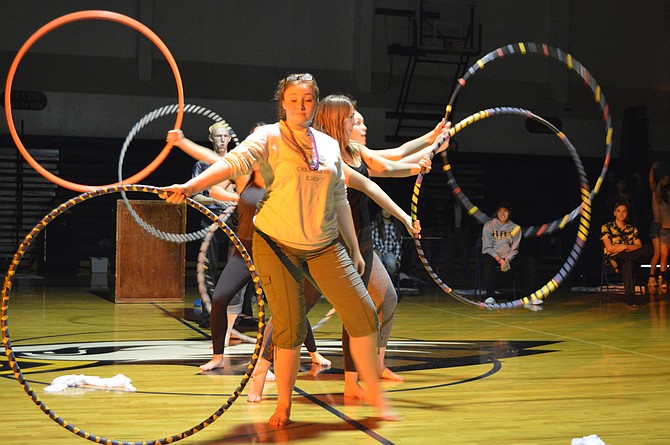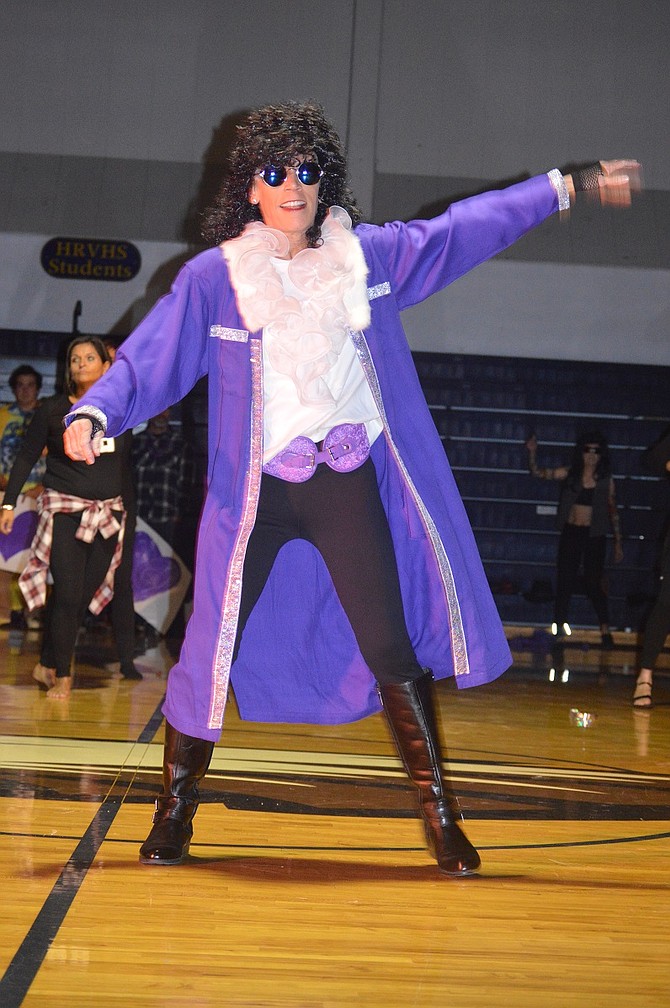 The senior class took second place at the 2016 Homecoming Air Guitar Thursday, their performance conjuring up what could have happened during a staff meeting discussing — what else? — Air Guitar.
Above, Emma Dexter, Savannah Rogan, Anne Marie Goodman and Jasper Krehbiel portray Rachel Harry's Phoenix Theater students.
The staff took second place with "The Homecoming Prince," with Mary Ann Hay, insert, as the title character, the late musician Prince. Homecoming festivities continued Friday with a student tailgate party and the 7 p.m. football game (HRV vs. Redmond Panthers), and the homecoming dance Saturday evening. See photo gallery for more Air Guitar images.