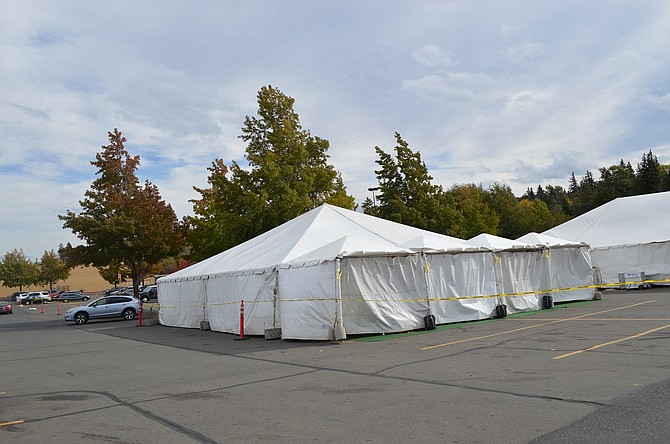 A Portland-based fantasy-crime TV series, "Grimm," is filming on location in Hood River this week.
Film crews with the show are staged at Columbia Gorge Hotel on Westcliff Drive, according to security workers with the TV show and staff at neighboring Columbia Cliff Villa Hotels.
Crews with Grimm set up a basecamp over the weekend at the Walmart parking lot on Wasco Street, complete with trailers and large tents. "Crew" signs marked the tent entrances, with security on scene.
At the hotel, part of the grounds overlooking the Columbia River were cordoned off this weekend.
The fantasy-crime series, created in 2011, is set and filmed in Portland. NBC announced this fall the show will return for its sixth and final season in January 2017. Thirteen episodes remain. The story follows a detective with supernatural abilities who battles a wicked array of monsters.