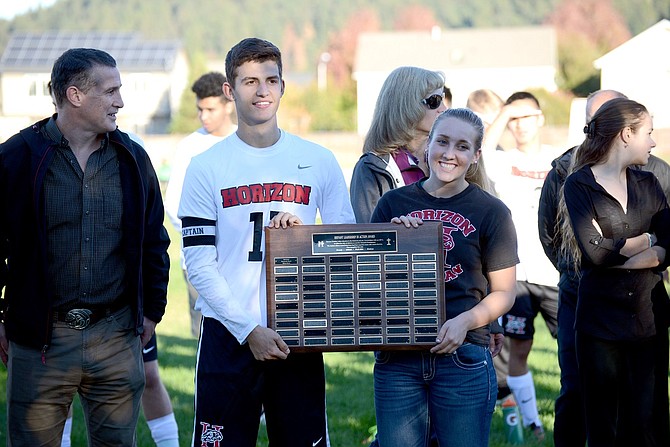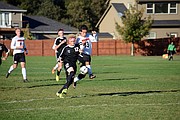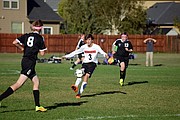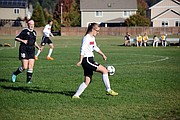 The Horizon Christian soccer team clinched a berth in the championship bracket of the 1A playoffs on Monday, when the team shut out Central Christian, 4-0.
Quinn Roetcisoender scored twice in the match and Brady Lynn scored once, with the other score coming from a Central Christian own goal. That followed up a 6-2 drubbing of the Oregon School for the Deaf on Thursday, where Roetcisoender poured in four, Lynn put in one, and Andy Hung also scored once.
At left, scenes from Monday's home game — the last of the regular season. Kyle Brown (No. 3) advances the ball; Roetcisoender (No. 13) rubs elbows with Central Christian's Mason Delamarter; seniors Ethan Evans (left) and Savannah Hawk, members of the soccer team and volleyball team, respectively, were honored at halftime with the Servant Leadership in Action Award for exemplifying honesty, attitude, work, ethic and kindness; Miranda Roberts dribbles past a Central Christian defender.
Horizon (5-2-3, 5-1-3 Special District 6) will finish out the regular season with a road match on Saturday against C.S. Lewis Academy (2-6).
The Hawks are currently ranked second out of the 11 teams in the district.