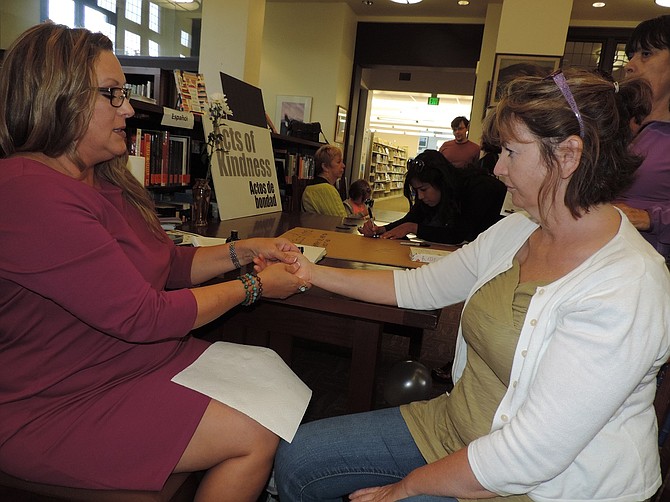 Does it feel like some people are just born happy? That's because they are. But after hundreds of scientific studies on happiness, we now know that at least 40 percent of our happiness is in our own control. What's more, it can be boosted by a few key habits.
It also turns out that happier people are healthier and live longer. They also have fewer aches and pains, sleep better and enjoy a stronger sense of resilience.
So here are some of the most effective habits to make you happy:
Daily Gratitudes
Think of three things you are thankful for each day. These may be as simple as a yummy lunch, an extra-soft pillow or the sunshine today. Or it can be grander. You decide. Some people keep a journal, but you don't have to write down gratitudes to get the benefits — just the act of searching for them in your head does the trick.

Daily Acts of Kindness
These can be as easy as smiling at a cashier, saying thank you to a co-worker, or complimenting a stranger. If you have a bit more time, you can look for a way to volunteer or help the community. But something as simple as taking someone's cart back to the store from the far reaches of the parking lot works great.
Moments of Silence
Sitting silently for just five minutes per day makes a big difference. This means turning off the TV, computer, radio and cell phone. It can be in prayer or meditation or just by listening to the sounds around you.
If you follow these habits, your life won't suddenly be free from all stress or issues. Those will still be there. But our ability to handle things is better. Things are more enjoyable along the journey.
These daily habits were also the basis for Gorge Happiness Month, created by One Community Health to celebrate its 30th anniversary and help inspire and grow a healthier community. If you have an iPhone, you can still access the free app for Gorge Happiness Month, which helps you keep track now and can serve as an ongoing tool for bringing more joy into your heart, health and wellness.
Visit gorgehappinessmonth.org or onecommunityhealth.org to learn more.
A full version of this article will appear in the Hood River News' annual Medical Guide and Directory, published in early December.