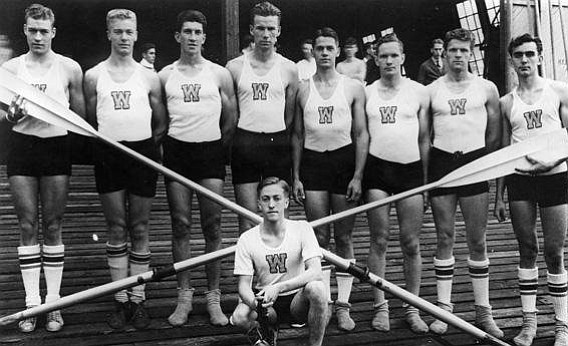 The Friends of the White Salmon Community Library invites the public to a community discussion of the KOOBDOOGA: Community Reads featured book, "The Boys in the Boat: Nine Americans and Their Epic Quest for Gold at the 1936 Berlin Olympics."
The discussion, led by Omar Sankari, will take place in the library's Sprint/Baker Gallery on Saturday, Oct. 22 at 2 p.m.
Sankari is an English teacher at Columbia High School in White Salmon. He grew up predominantly in and around the Columbia River Gorge and went on to get an English degree at the University of Washington in Seattle. He has worked as a wildland firefighter and as a wilderness ranger in the Mount Adams and Mount Hood region.

The book discussion is the fourth in a series of Saturday events taking place at the library celebrating the book written by Seattle area author Daniel James Brown. One remaining event will take place on Oct. 29, when local wooden boat builder Ray Klebba will speak about "Cedarstrip Boatbuilding as Functional Art."
KOOBDOOGA read backwards is "A Good Book." The goal of the project is to bring the community together to celebrate the reading of a good book. For more information, pick up a complete listing of the KOOBDOOGA events at the library or visit www.fvrl.org/koobdooga. The public is invited to visit the Sprint/Baker Gallery during library hours to view the many works of art inspired by the book.