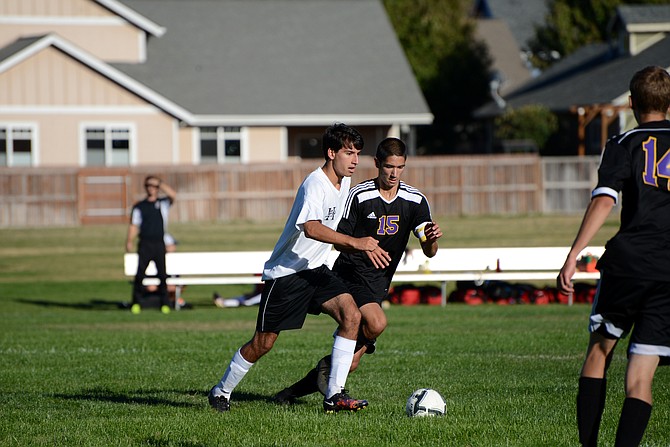 The year 2015 was a banner one for the Horizon Christian School co-ed soccer team, as the Hawks not only won the Special District 6 title, but also the 1A championship — a first for Horizon's soccer program.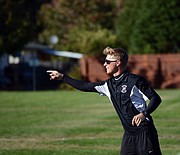 For the 2016 season, Horizon will likely have to work twice as hard if they want to repeat that success, as this year's roster has almost half as many players on it as the 2015 roster did. Seven students were lost to graduation, including key players like Cody Lingel and Sal Ramirez while others either transferred to a different school, elected to concentrate on getting ready for basketball season, or just decided not to come out for soccer at all.
Andrew Stenberg has the task of leading the team as they an attempt a repeat this season. Stenberg, formerly the assistant coach, takes over the head coaching position from his father, Oscar. He will be assisted by his brother, Brian, who was the school's athletic director last season.
"Inheriting a state championship team is a very exciting opportunity for me as my first year being head coach," he said. "I am thankful that I was able to learn from Oscar as I assisted him when Horizon won the state championship."
Despite the reduced roster, the Stenbergs still have several talented players who have returned to the pitch this season, including team captains Luke Holste (a senior defender) and Ethan Evans (a senior midfielder and defender). Striker Sam Schneider, middie/defender Quinn Roetcisoender, and goalkeeper Ian Walker will also be heavily leaned on this season by Horizon.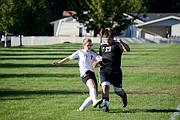 Andrew Stenberg said he is looking for the team to "improve every game this year," and notes that because of the reduced roster "we will need to use a different strategy to try and compete" compared to the previous season. North Clackamas Christian and C.S. Lewis Academy will likely be the toughest teams for Horizon this year, particularly C.S. Lewis — the only team to beat Horizon in league competition, only to fall to the Hawks in the championship game.
Things for Horizon have gotten off to a rocky start this season, with a 5-1 nonleague loss on Thursday at Trout Lake and a 6-1 league loss on Monday to Umpqua Valley Christian/Melrose Christian. Schneider scored the lone goal for Horizon near the end of the first half in Thursday's game and Roetcisoender scored Horizon's goal in Monday's game off a penalty kick that occurred midway through the second half.
n
The Hawks (0-2) next travel to Salem, where they will face Livingstone Adventist Academy (1-0) in a league game Thursday afternoon. They will then return home for another league matchup against Damascus Christian (1-0-1) Monday at 4:15 p.m.