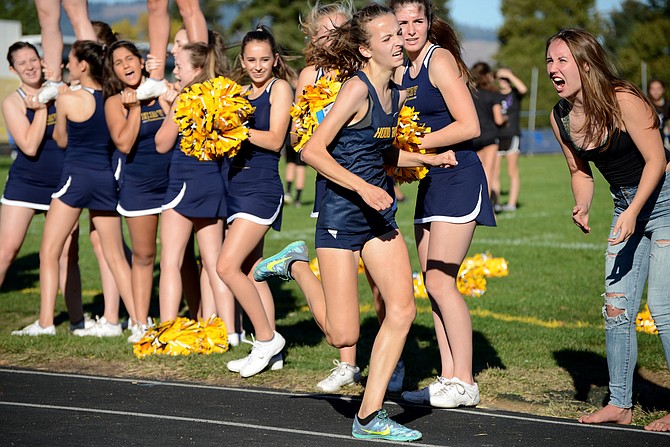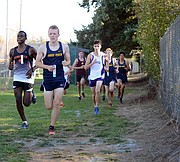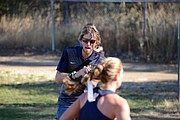 The annual Skip Sparks Invitational in Hood River was a great opportunity for HRV cross country runners to show their stuff in front of a home crowd, and they certainly impressed everyone in attendance.
The girls varsity crushed the competition, taking first out of seven teams and scoring 30 points. The next closest team was Clackamas, who scored 76. The boys varsity scored a solid second place out of 11 teams, tallying 74 points (Franklin was first with 47).
Both teams beat Hermiston handily, which was the only Columbia River Conference school in attendance.
Girls HRV results were as follows: Bromham (1st, 20:34.81), Dolan (2nd, 20:40.23), Celia Acosta (6th, 22:00.43), Josie Petersen (7th, 22:04.77), Katie Koenig (17th, 23:30.60), Chloe Clark (19th, 23:49.40), and Evelyn Nunez (20th, 23:54.02). For the boys, it was Wiley (4th, 17:18.30), Jacob Bromham (7th, 17:28.15), Finn Peterson (15th, 18:21.84), Elkin Parker (19th, 18:31.20), Omar Quintana (29th, 19:07.16), Gabriel Campos-Davis (40th, 20:26.61), and Luke Serra (44th, 20:52.01).
Bertram wanted to thank all the volunteers who helped make the meet possible, which took some extra work this year due to the larger than normal numbers of schools that showed up to the event. HRV will get a nice break from competition until the Bridgette Nelson Memorial Invitational meet on Sept. 23 and the Nike Portland XC Meet on Sept. 24.