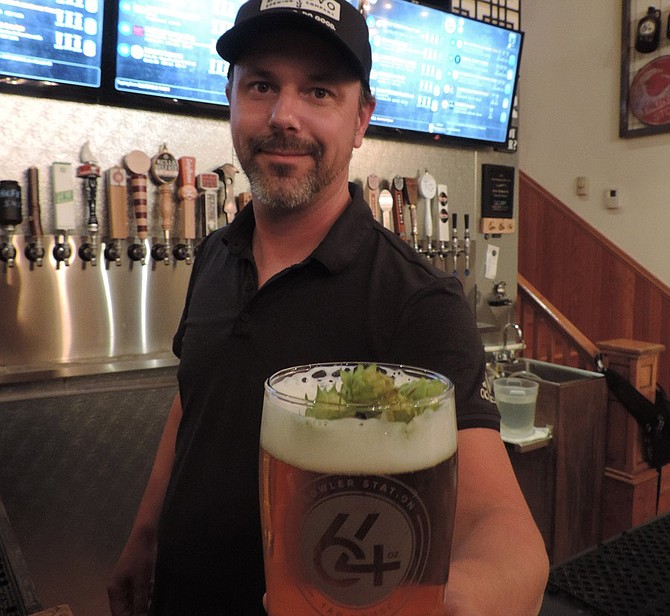 Full Sail's brewers wait with thirsty anticipation for each fall's hop harvest and their chance to celebrate by brewing fresh hop beers. From the fields to the brewhouse in just a few hours, this year's hop harvest has culminated in the Brewmaster Reserve 8 Pound Pale Fresh Hop Ale.

Full Sail Executive Brewmaster Jamie Emmerson said, "When we brew with fresh hops, timing is everything. There's such a small window to take advantage of these fresh hops. We need to get them to the brewery within hours of picking while their oils and resins are still at their peak as there are distinct flavors and aromas that you can only get brewing with fresh hops."

8 Pound Pale Fresh Hop Ale is only available during harvest, late September through October, in 12-ounce bottles and draft, 5.6 percent ABV, 54 IBUs.
Two downtown beer fests Sept. 24
Both on Saturday: the first Oktoberfest Hood River Elks Lodge, Third and Cascade, runs 4 to 9 p.m. Admission is free for all ages.
Hood River Hops Fest runs noon to 8 p.m. at Fifth and Columbia, sponsored by the Chamber of Commerce.