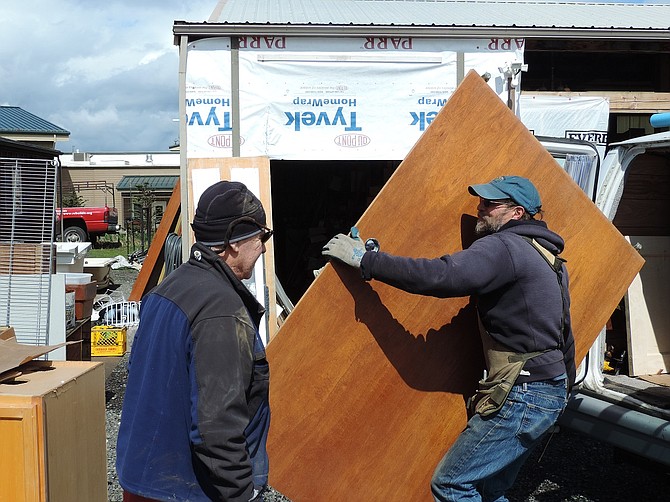 Gorge Rebuild-it Center, a community-supported nonprofit since 2004, was looking at a February closing date as a long winter kept customers away and the theft of $8,000 in merchandise financially strained the organization.
But things have started looking up as the weather has improved, said Center General Manager Patrick Morris.
"Stuff is coming in and people are shopping," he said.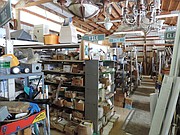 "Every day now, we're making enough money to pay all the bills, so that's a plus. We should be fine through summer," he added. "We'll see how summer goes."
He credits the community for coming together to keep the center afloat.
"We ended up getting quite a bit of support from the community," Morris said. "We're still not great financially, but it's not looking as bad as it was."
While they're not out of the woods yet — all of the Rebuild-it Center's financial reserves were used up this winter in order to keep the doors open — Morris is "pretty optimistic" about the store's future.
"We're kind of over the hurdle, but we have another one to go," he said. "We need this summer's (sales) to get through next winter. We always have to make enough money in the spring and summer to get through winter."
Thanks to donations, there is plenty of new merchandise on the shelves. The center carries used or leftover building supplies; customers shop for everything from home improvement to art projects.
Those wishing to donate materials such as kitchen and bathroom cabinets, kitchen and bath fixtures, windows and doors, dimensional lumber, lighting, reusable flooring, surplus electrical and plumbing supplies, or unused insulation should call Gorge Rebuild-It Center at 541-387-4387 first, so Morris can get an idea of what is available. Donations are tax deductible.
The store takes donations Tuesday through Saturday from 9 a.m. to 4:30 p.m., Morris said.
For more information on Gorge Rebuild-it Center, visit the website, rebuildit.org, or the center's Facebook page, www.facebook.com/gorgerebuilditcenter.