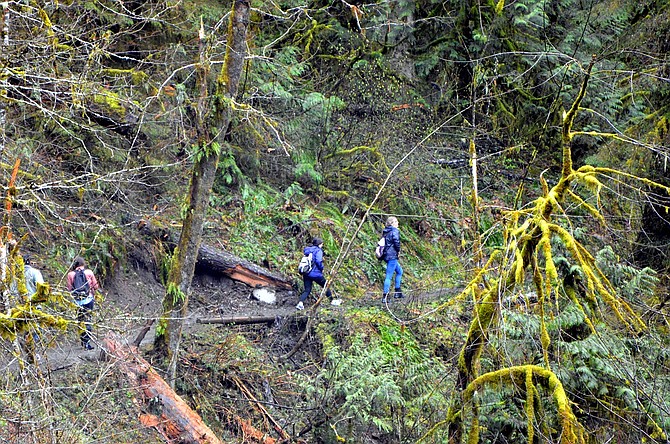 A destination hike, Eagle Creek Trail in westernmost Hood River County, is ready for spring visitors — a major stretch that had been closed due to landslides reopened last week. Above, a team of hikers enjoy the early steps of the trail in late March.
Last Tuesday, staff managing the U.S. Forest Service Facebook page announced that seasonal trail crews fixed a major landslide on the main trail, and Tish Creek Bridge is open. The Forest Service noted that the first three miles of the trail, headed up to Punchbowl Falls, are in good condition, but obstructing logs have been reported on the stretch to Tunnel Falls.
"Just remember, this is a popular trail so it's extra important to minimize each person's impact. Please tread lightly and pack out all your trash," the Forest Service advises, along with bringing essential wilderness survival items.