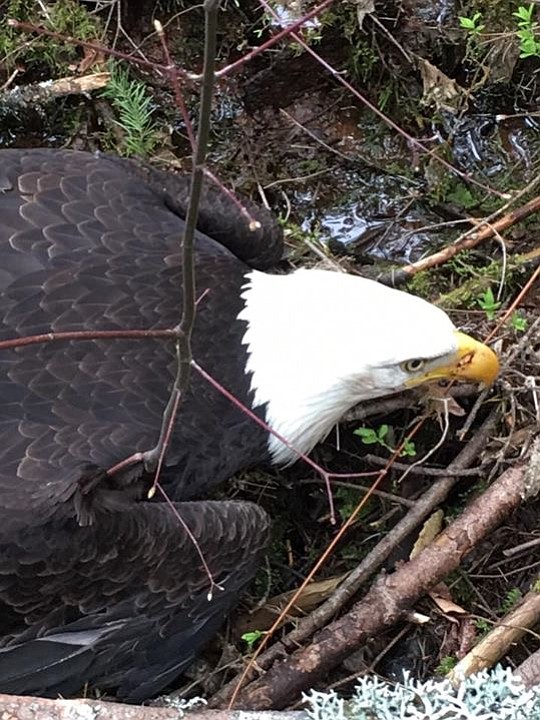 Wildlife officials rescued an injured bald eagle Tuesday from a small creek in west Hood River.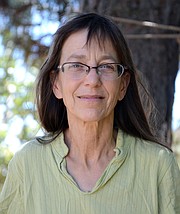 The female bird is under care at Rowena Wildlife Clinic near Mosier, its health status uncertain as of Thursday.
Jeff Wallace, a Hood River resident, was riding a dirt bike on the wooded Post Canyon Road Tuesday when he found the large eagle sitting on the side of the road. Wallace reported it to Oregon State Police, telling them the bird was unable to fly. He left an identifying marker on the road nearby.
Other reports came in about the plumed raptor, indicating it was flying very low and unsteadily before it fell in a small creek.
Two OSP sergeants, Mark Jubitz and Les Kipper, and an Oregon Department of Fish and Wildlife specialist, Andrew Rosenberg, came to the scene and quickly found the eagle in a shallow creek.
Kipper said it wasn't immediately evident what injuries the eagle sustained. It was a relatively quick matter finding the bird and taking it under care, he said.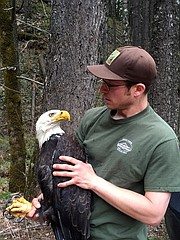 Rosenberg drove the eagle to the Rowena clinic for treatment. Clinic crews worked to determine the animal's illness and he helped them take blood samples for analysis.
Jean Cypher, wildlife veterinarian at the non-profit clinic, said Thursday the eagle likely was suffering from lead exposure.
The Rowena clinic has sent blood samples to Blue Mountain Wildlife Clinic in Pendleton to test for lead contamination, results pending.
Cypher dealt with a similar case in January, she said, when the clinic took in a much sicker eagle found in Tygh Valley. That bird went blind and eventually died from lead poisoning.
She explained that eagles are common in the Columbia Gorge. The species breeds in 32 of 36 Oregon counties and can be seen throughout the state during non-breeding seasons, according to ODFW's website.
Lead can get into a bird's system when it eat animals that were already contaminated, such as by a bullet, among other potential causes; according to a U.S. Fish and Wildlife Midwest Region briefer.
Cypher said the eagle's health has improved slightly since it was rescued, and she hopes it will recover.