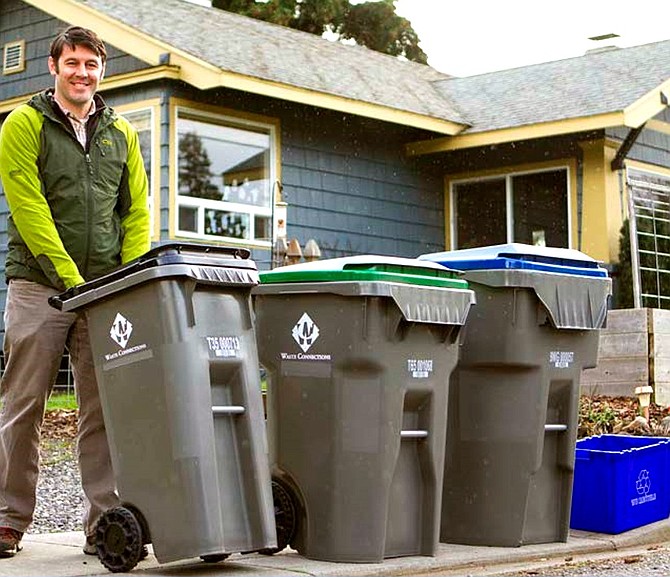 Residential delivery of new recycling, compost, and garbage roll carts for Hood River Garbage customers (within city limits) will begin April 17 and continue through April 28. The expanded service, that includes composting of kitchen and yard debris, begins on May 1.

The three-roll cart system separates garbage, recycling, and compost to better process these three distinct waste streams. According to Assistant City Manager Will Norris, the new system will:
• Increase the rate of material diverted to landfill. Data shows roll carts deliver increased recycling and landfill diversion rates over customer provided cans.
• Positively impact the environment. The new service will add yard debris and food waste collection which addresses a potent source of methane and aligns with the city's climate goals. Composted yard/kitchen waste produces end-products that benefit local farmers and gardeners.
• Improve public safety. Wheeled roll carts will be easier to move to the curb, reducing the risk of homeowner injuries. New trucks that empty the carts will improve worker safety and decrease workers' compensation claims.
• Reduce nuisance. Roll carts with integrated lids are better rodent deterrents and will virtually eliminate the existing problem of windblown cans, lids, and recycling.
•
Hood River Garbage customers are asked to continue using their existing garbage containers until the May service begins. Additional information, including a new service guide and frequently asked questions (FAQ) sheet, is available at www.ci.hoodriver.or.us/SolidWasteAndRecycling.