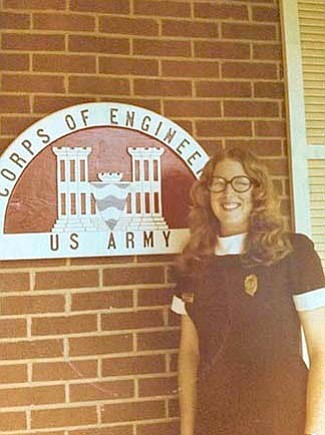 Debby Chenoweth was one of five women honored by Recreation.gov last month as "Important Women in Conservation History."
And she had no idea until she was sent the link by a friend from the U.S. Army Corps of Engineers, who had seen it online.
"That's how I found out about it," she said.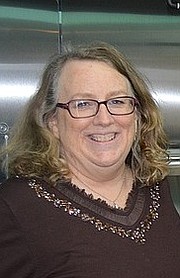 Chenoweth shares the honor with Mollie Beattie, the first woman to lead the U.S. Fish and Wildlife Service, Rachel Carson, author, environmentalist and biologist for the U.S. Fish and Wildlife Service, Hallie M. Daggett, first woman fire lookout for the U.S. Forest Service, and Marjory Stoneman Douglas, author and environmentalist for Everglades National Park.
Chenoweth is recognized for her service as a national resource manager for the U.S. Army Corps of Engineers, and is the only one of the five still living.
She was the third female Corps of Engineers Park Ranger in the nation, hired at Caesar Creek Lake, Ohio, in January 1973. According to Recreation.gov, Chenoweth's career began "as an entry-level park ranger," and she retired in January 2007 "as chief of operations for the Portland District in Oregon."
But that only tells part of the story. As one of the only female park rangers, no one really knew what to do with her, she said.
"When I started working, they expected women rangers to wear dresses and panty hose, which was totally impractical," she said. "I was supposed to drive a jeep or pick-up truck and climb in and out."
The dress only lasted a couple of weeks — until the men's uniform she ordered arrived.
"I wore the dress if I had to do a speaking event or something, but the rest of the time I wore the men's uniform."
She was also told she needed to cut her hair — it couldn't touch the collar "because that's what the guys were told. I said, 'No, I'll tie it back, but won't cut it.'"
She had people laugh and stare — or chastise her for taking a job away from a man — and once in Kentucky, "I was patrolling on the night shift and a woman called in to the office to complain that there was some woman driving around in the truck, pretending to be a ranger.
"It took some time — probably the first four years I was there, I was the only woman ranger in our district, which covered Ohio, Indiana and Kentucky," she said.
One of her favorite conservation projects was a prairie restoration in Ohio, which led to her involvement with one of the Corp's first visitor centers. She later became an interpretive services trainer, teaching park rangers how to give talks on subjects such as the environment or water safety.
"It was a lot of fun," she said. "I really enjoyed it. It was a wonderful job."
Chenoweth worked for the U.S. Army Corps of Engineers for 37 years, coming to Oregon in 1996 when she became manager at Bonneville Dam. Up until that time, only engineers had been in charge of hydropower facilities, she said, so again, she found herself breaking new ground.
"The interesting thing is, when I started there as manager, people said, 'Have you had problems because you're a woman?' and I said, 'No, the problem is people having to adjust to the fact I have a biological background, not an engineering background. The fact that I'm female doesn't seem to matter,'" she said.
She ended her career as chief of operations in Portland, in charge of dams on the Willamette and Columbia rivers, dredge fleets, emergency management and regulatory programs. But while she's technically retired, she still has plenty on her plate. She serves as chair on the Heritage Council at the History Museum of Hood River County and works with FISH Food Bank, including in the garden.
"It's wonderful because when we raised the money to build the food bank, we planned for outside hot and cold running water, so we can rinse off produce and bring it right in," she said.
She's also heavily involved in her church, Spirit of Grace, and serves as the vice president of the Oregon Synod of the Evangelical Lutheran Church. She previously served on the national council, and has had meetings with religious figures including Pope Benedict XVI, the Archbishop of Canterbury and the Ecumenical Patriarch in Istanbul.
"It was fascinating," she said.
To read Chenoweth's full write up, and that of her fellow honorees, visit Recreation.gov.