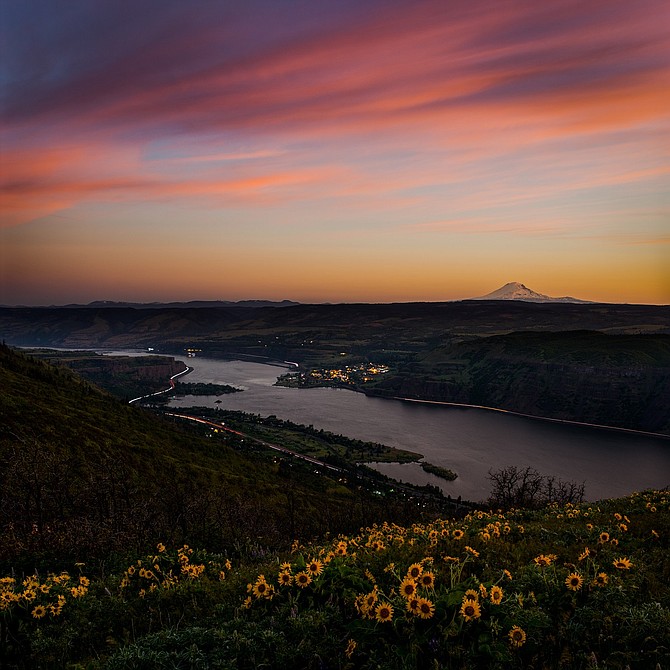 "You don't make a photograph just with a camera. You bring to the act of Photography, all the pictures you have seen, all the books you have read, the music you have heard, the people you have loved." — Ansel Adams
•
Columbia Art Center presents its August "Scenes: Photography of the Gorge" gallery exhibition which highlights photography of the Columbia River Gorge through the eyes of photographers from throughout the Pacific Northwest.
The opening of the show will be celebrated at an evening reception on Aug. 4, the month's First Friday, from 6-8 p.m. with the artists in attendance. The event is free and open to the public. The works of Sheila DeLaquil are in the lobby gallery. Curator Adrian Klein will be on hand as well to talk about photography and his thoughts on the exhibited work. Klein was born and raised in Oregon and calls the Pacific Northwest home, where his love of nature has nurtured his love of photography. His landscape photos have won many awards.
The gallery will be filled with Gorge images from some of the best-known photographers, according to the art center's Executive Director Kerry Cobb.
The natural beauty of the Columbia River Gorge makes it a mecca for tourists from around the globe, stated a press release. And the spectacular vistas, the Columbia River, the double mountains of Mount Hood and Mount Adams, miles of trails to hike, gorgeous waterfalls, and the famous and ever-changing light draw photographers from around the world.
The Columbia Art Center is open every day from 11 a.m. to 5 p.m.
•
Participating exhibition artists are Rich Bergeman, Carol Birdsell, Laurie Black, Brian Chambers, Stephen Datnoff, Sheila DeLaquil, Blaine Franger, Nancy Harbert, Jurgen Hess, Kevin Laubacher, Karen Ostrye, Janel Pahl, Michael Peterson, and Melissa Sleasman.