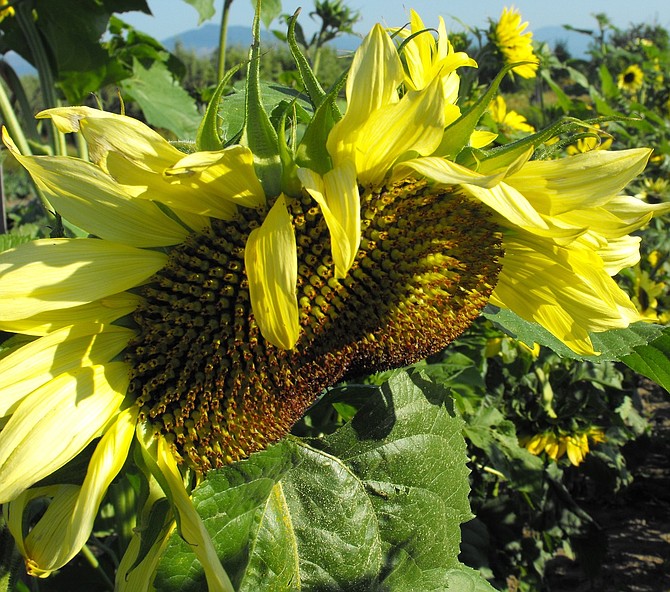 Summer passes the halfway point now that August is upon us, yet plenty of summer fun remains to be had around here. Here is the latest installment of our summer-long list of one thing a day to do in the Gorge.
Aug. 1 — Hit the road and go have a picnic or camp at Laurance Lake. Stock up in Parkdale at McIsaac's Store and Solera Brewery.
Aug. 2 — Scenes of the Columbia Gorge photography show, Columbia Center for the Arts (11 a.m. to 5 p.m. daily) highlights photography of the Columbia River Gorge through the eyes of photographers from throughout the Pacific Northwest. The gallery will be filled with stunning Gorge images from some of the best-known photographers.
Aug. 3 — Try Pickleball (weather permitting). Last chance for the year to participate in Community Ed open play at Tsuruta Courts next to the pool, 5:30-7:30 p.m. Morning play takes place at Coe Park, a concrete slab just north of the hospital, with lines for two pickleball courts on non-windy days, sponsored by Gorge Pickleball Association. For information about Pickleball play, or joining the GPA, contact gorgepickleball@gmail.com.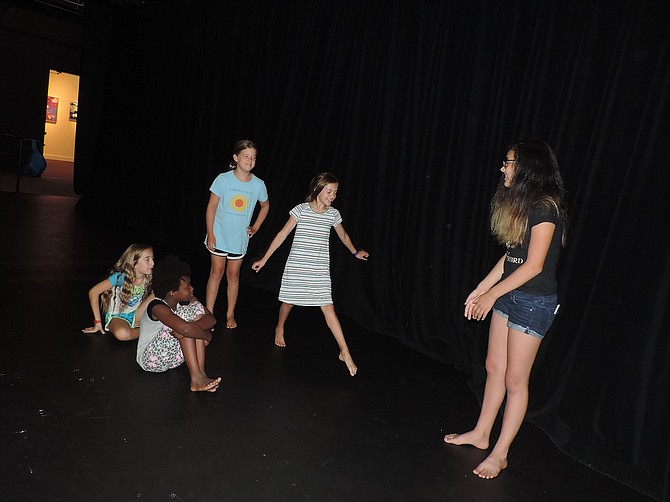 Aug. 4 — Dr. Seuss Summer Production, "The Lorax," 2 p.m., free at Columbia Center for the Arts. Please RSVP at 541-387-8877. After a two-week summer arts workshop where students use physical theater, creative staging, set design, and tech to recreate a Seuss original, they will put up the production filled with wacky rhymes and big adventures for you. Directed by Sullivan Mackintosh.
Aug. 5 — Movies in the Park at Jackson Park, "Jungle Book (2016)." Free.
Aug. 6 — Sunflower garden and fresh fruit at Packer Orchards and Farm Place, Thomsen Road in Pine Grove, south of Hood River. Enjoy a self-guided walking tour through sunflower fields (packerorchardsandbakery.com).
Aug. 7 — What's new, and old, at Bend in the Road, a new cooperative collectibles market in the old Booth's Corner Building, on 12th Street just south of Hood River. Eclectic home décor, new crafts, and refreshments are available.
Aug. 8 — Check out a book, log onto the computer, explore all kinds of learning opportunities at the air-conditioned library.
Aug. 9 — "Dryland Gardening," Brassica and Beer summer gardening seminar series, 6-7 p.m. Free at Volcanic Bottle Shoppe on the Heights. Sponsored by Oregon State University Central Gorge Master Gardeners
Aug. 10 — Families in the Park, 6-9 p.m. at Jackson Park. Featuring "Kalimba."
Aug. 11 — ActorNoons, Hood River Library, 4 p.m. for kids 7-13. Weekly classes with Phoenix Theater; free.
Aug. 12 — Second Saturday at WAAAM Air and Auto Museum, 9-5 p.m. Antique airplanes and cars; activities run 10-2 p.m., and lunch from 11 a.m. to 1 p.m.(www.waaamuseum.org).
Aug. 13 — Bridge of the Gods Half Marathon and 10K. Run on the Bridge of the Gods as well as the Historic Columbia River Highway State Trail. Prices range from $50 to $80 (bridgeofthegodsrun.com).
Aug. 14 — Take an evening drive and see how the pear orchards are coming along. Follow the Fruit Loop for a cider stop and scope out where you'd like to U-Pick some fruit later in the month.
Aug. 15 — Plan a lunch with friends at Hood River Valley Adult Center, Sterling Place on the Heights just west of 12th Street. You can be any age and enjoy meals and other programs.