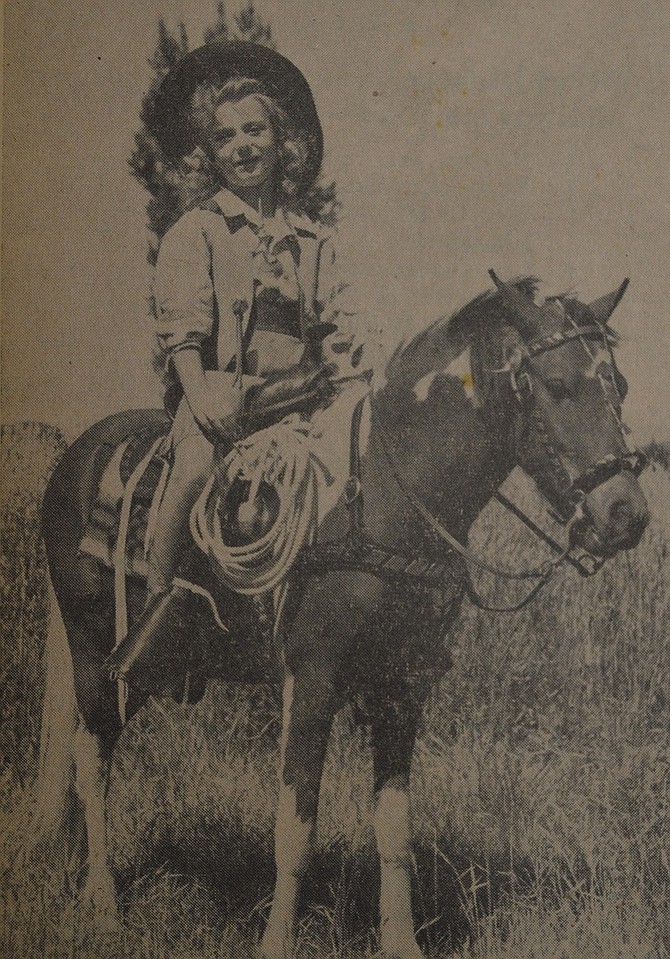 1917 — 100 years ago
During the past week, the Hood River Fruit Company has made final returns to growers on strawberries handled during the present season. With the final returns, the total amount paid out by the company aggregates about $10,000. The average returns to Hood River were $3 per crate.
VERBATIM: Signs pose a problem
This time of year, signs advertising garage and yard sales seem almost to "grow" on utility poles. That may be good news for garage sale buffs, but it's bad — possibly disastrous — news for utility crews.
The nails, screws and other fastening devices used to attach those signs present a hazard to the lineman who must climb the pole, and the sign itself is probably illegal.
Pacific Power's Hood River manager, Roy Cederstam, says the lineman who must climb the pole to restore service in an outage may be the first to feel the brunt of the signs. His climbing devices, known as "hooks," must penetrate the wood in order to reach the area where the work is to be done.
"If his hooks hit a large nail or similar device, it's possible that the lineman could fall, resulting in potentially serious injury," Cederstam said.
He added that several residents have noticed the "clutter" of numerous signs on poles and have complained about the unsightly appearance.
"Few people realize that the act of placing a sign, or anything else, on a utility pole is very likely illegal," Cederstam continued. "Under Oregon law, it may be considered trespassing, and near intersections the sign may hamper vision, leading to vehicle and pedestrian accidents."
The city has an ordinance which states, "No person shall affix a placard, bill or poster upon personal or real property, private or public, without first obtaining permission from the owner or proper authority." Pacific Power hasn't issued permission to post garage or yard sale signs on its utility poles. Penalties include imprisonment up to 100 days or a fine not to exceed $200, or both.
In addition to the safety factor, the practice of driving a fastening device into a pole shortens the life of the structure, which requires replacement sooner than would normally be required.
While Cederstam stressed that Pacific is not trying to discourage yard sales, he pointed out that his company and other area utilities urge residents to find other means of publicizing their events.
"We hope our customers will voluntarily refrain from attaching anything to utility poles," he said.
— Hood River News, August 5, 1987
1927 — 90 years ago


Parkdale, the Town Nearest to the Mountain, selected by the fire chiefs as the most beautiful place to enjoy luncheon on the big trip round the Loop Highway next Monday, reports that all is ready for the event. An extensive committee, headed by F.L. Keating, has prepared seating accommodation for the several thousands of fire chiefs and their ladies. Water has been piped to the school grounds and every possible convenience has been made available for the comfort of the visitors. The Men's Forum is taking a prominent part in the reception.
1937 — 80 years ago
The Homemakers Vacation Camp, planned for Green Point, has been transferred to Lost Lake, as the new camp may not be ready, according to County Agent A.L. Marble, who stated that District Ranger S.C. Walters is arranging for the use of the same camp site as last year. Registrations have been slow in coming in because of the uncertainty as to the time to spare in the homes, but any woman who wishes to take this rest may yet enroll. The entire fee of $3.50 must be paid in cash, as it is now too late to plan menus from produce from the campers. No sleeping cots are available, so every woman should try to secure one for use at camp.
1947 — 70 years ago
A special election has been called by the Hood River County School Board for Aug. 18 for the purpose of voting on a proposed $300,000 bond issue to build additional classrooms at Parkdale High School and for acquiring land and building a high school and grade school at Cascade Locks. Four more rooms would be constructed at a cost of $100,000 at the Parkdale school if the bond passes. At Cascade Locks, $200,000 would be spent in purchasing a new location and erecting a combination grade and high school structure. The present grade school building, said to be the county's oldest, is virtually in a condemned state.
1957 — 60 years ago
Sheldon Laurence, Parkdale grower, poured out certified Marshall strawberries at a record-smashing rate this year, to top the all-time strawberry production record in the Hood River valley. He averaged 8.8 tons per acre, over a 15 and a half-acre tract, according to final tabulations by Mr. Laurence and the county extension office.
The peak of the tourist season has been reached in latter July, according to chamber of commerce officials. Over 12 tourists per day, on the average, have been served by the chamber during the months of June and July.
1967 — 50 years ago
Makers of "Revigator" water jugs in 1912 told customers their product would "restore radioactive vigor of water" for 50 years. One of the jugs located in Hood River proved that statement correct, but the process is no longer considered healthful. Now considered potentially dangerous, the radium-lined jugs have been cropping up from time to time around the U.S. Bea Lott of Lott's Thrift Shop unknowingly came into possession of one of the "hot" jugs about two months ago, when she bought some pottery crocks in Washington. It stayed on the shelf in the Oak Street shop until Tuesday this week, when Civil Defense Director Jan Kurahara took it away for a series of tests.
1977 — 40 years ago
Horizons for Hood River broadened a bit here on Wednesday last week, and about 150 persons witnessed the event. During a banquet at the Hood River Inn, mayors of Hood River and Tsuruta, Aomori, Japan, signed an agreement affiliating the two fruit growing centers as "sister cities." The agreement is under an international program to promote understanding and peace in the world.
Last week's lightning storm resulted in one forest fire some four miles from town on the east hills of Pine Grove. Ground crews, numbering over 100 in all, had to walk in from below and above the blaze after it started about 10 p.m. Thursday.
1987 — 30 years ago
Sailboarders are organizing in order to present a consolidated viewpoint when addressing various local governments about their concerns. The public and windsurfers are invited to a meeting on Wednesday at 8 p.m. at Nendels. Interests expressed at a Saturday meeting were for safety, water access, competitions and organization.
1997 — 20 years ago
Construction is expected to begin later this year on the Native American in-lieu fishing site proposed for the Koberg Beach area. The U.S. Army Corps of Engineers awarded a $3.6 million contract last June to two Washington companies for the development or upgrading of five tribal fishing areas on the Columbia River's Bonneville pool. One of the sites is Stanley Rock, the basalt formation just east of Hood River on the north side of Interstate 84 that includes Koberg Beach. The fishing site is planned for the east portion of the area — Koberg Beach lies on the west side. The project includes construction of a boat ramp and dock, an access road with turnaround, a 10-site campground, restrooms and other improvements.
2007 — 10 years ago
WINGS, a Hood River-based program designed to launch troubled youth forward into a successful life, had been having trouble getting off the ground. On Thursday, July 26, the program finally received the permission it needed to start making a difference in the lives of young men in the Gorge area. The transition to the adult world can be difficult for many young men aging out of foster care, said Allyson Pate of Hood River, founder and chair of the board for WINGS. WINGS is designed to provide a springboard for young men ages 18-23 who need direction in their lives.
— Compiled by Trisha Walker, News staff writer