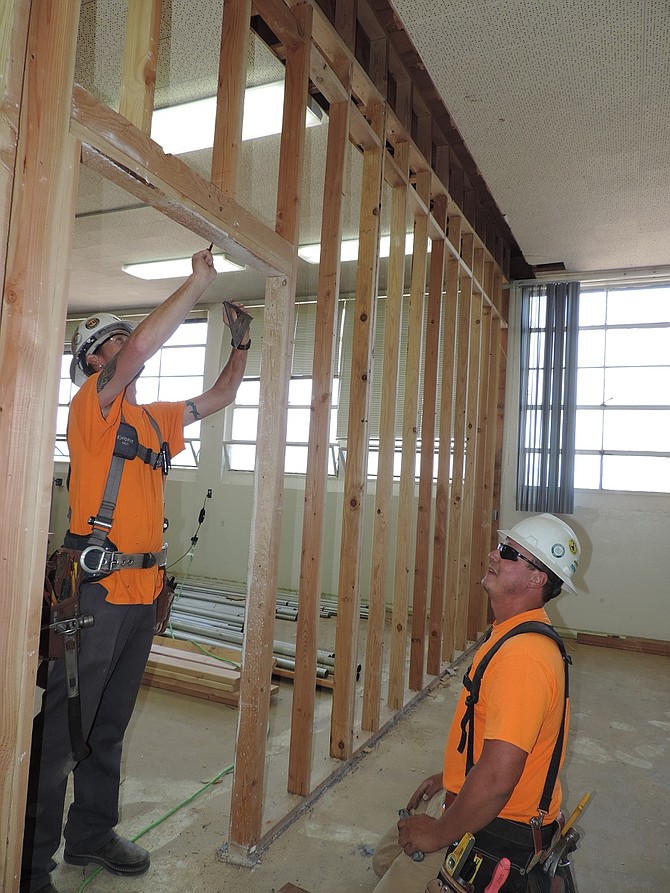 Wy'east and Hood River middle schools are seeing major facility changes this summer.
What distinguishes the projects is that Wy'east's changes are highly visible from outside, while at Hood River Middle School, almost no exterior alterations are happening. Kirby Naglehout Construction of Bend has the contracts for both voter-approved construction projects, set for completion by late August.
Wy'east gets two sets of new classrooms, including a STEAM wing — Science, Technology, Engineering, Arts and Mathematics — along with interior renovations, mechanical and plumbing work. The east side of the campus is hardly recognizable, with a revamped eastern entrance that will be comprised of separate access points: one for the general public and one for school buses.
Meanwhile, at HRMS, construction fencing on the front indicates big things happening inside, but 99 percent of the changes are happening within the walls of the National Historic Registry building. It is the first major remodel of the 90-year-old building. It's an overhaul of almost every room in the school: new paint, flooring, plumbing and electrical, heating and ventilation, and third-floor restrooms that have been closed for 30 years.
See Kaleidoscope in the Aug. 9 edition for details on the HRMS project.