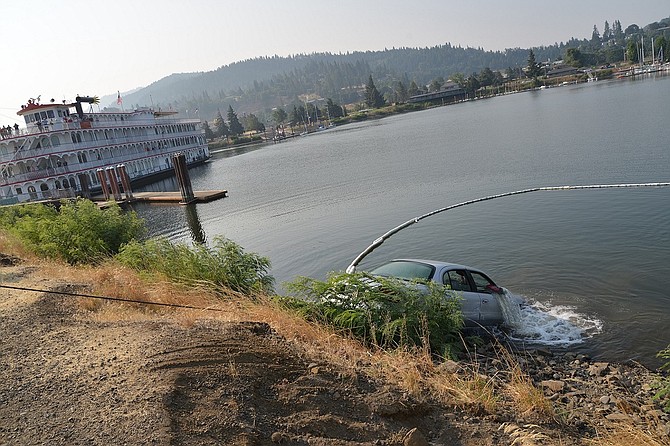 Three adults from the Gorge made it safely out of a car that plunged front end-first into the Hood River Marina Monday afternoon.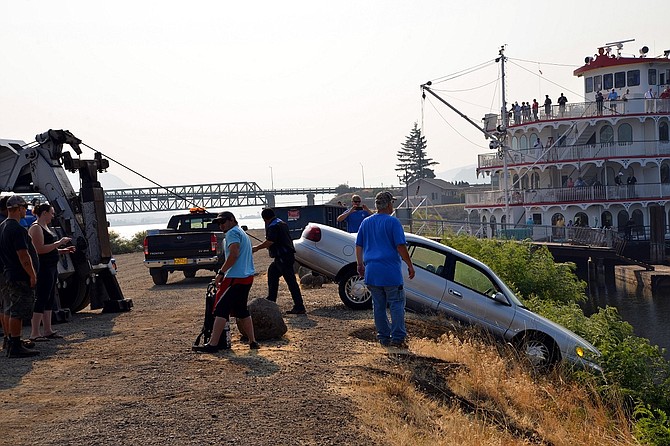 A tow truck with Guzman Bros. Towing on Tuesday morning pulled the submerged white Lincoln Continental sedan from about 10 feet of water, next to the north marina docks. No one was seriously injured in the incident, though the adult female driver was taken to a hospital for initial treatment.
Detective Sal Rivera with Hood River Police Department said Monday that based on his witness accounts, speed contributed to the accident. "By all accounts, it looks like (driving) too fast for the conditions," Rivera said.
Mark Kennedy with Tim Clackum Diving dove into the water and affixed a tow cable to the car's axle. The tow truck pulled the car up the sandy embankment, onto dry land.
The vehicle was damaged by its time underwater and won't be drivable, tow crews expect.