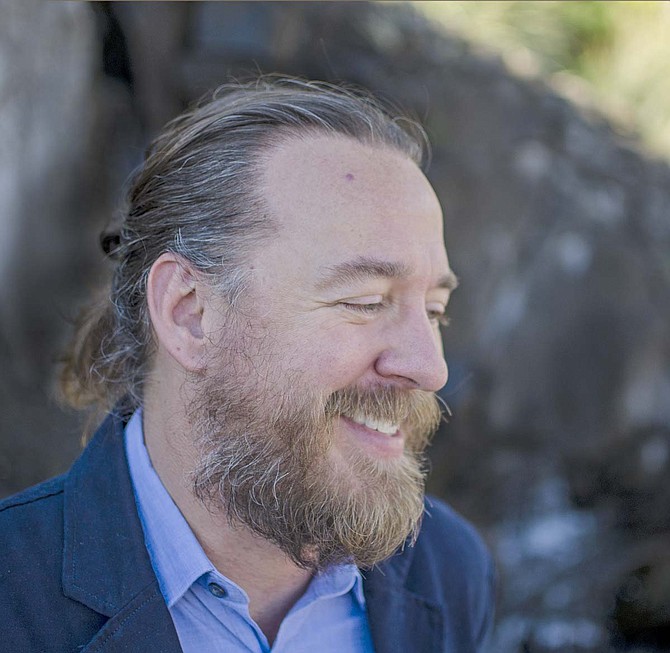 After an extensive search, the City of Hood River announced Friday that its new planning director will be Dustin Nilsen, currently senior planner for Wasco County. Nilsen starts his new position in mid-September, which allows time to work with current Planning Director Cindy Walbridge prior to her retirement.
"It's a great honor to be offered this position and an opportunity that I accept with such enthusiasm," Nilsen said. "Hood River faces a number of challenges, but is such a special place and positioned for success. It's truly a privilege to call the Gorge home, to represent the city, and work on behalf of the community."
Nilsen's selection was the result of a highly competitive process that included 20 applicants from Oregon, Washington and as far away as Wisconsin. Finalists were interviewed and evaluated by a panel of city management and community representatives based on the city's criteria for an ideal candidate, according to City Manager Steve Wheeler.
"Dustin impressed us as a passionate, outstanding planner and the city looks forward to his contributions," said Wheeler. "His collaborative style, creativity and extensive knowledge of today's planning concepts brought him to the top of many favorable choices for this position. We predict he will be very engaged and approachable."
Nilsen has held the senior planner position in Wasco County the past two years. He has 17 years of professional planning experience, including 10 years with the Village of Antioch, Ill. (population 14,274 in the Chicago Metropolitan Area), seven of which were as director of community development. He also has over three years as senior planner in Aurora, Colo.
Nilsen earned his Masters in urban and regional planning with a dual emphasis in land use and transportation from the University of Iowa. He earned his Bachelor of Science in geographical and sustainability sciences in the environmental studies department from University of Iowa as well.
Currently a resident of Mosier, Nilsen's years in the Gorge have given him a working knowledge of the Oregon Statewide Planning Program, National Scenic Area Management Plan, and an understanding of Gorge communities.
Walbridge retires on Oct. 2 after more than 27 years with the City of Hood River.
Over her tenure, the city's population grew nearly 65 percent, she oversaw the establishment of the downtown historic district and managed the 2015 Housing Needs Analysis, a guiding document in the city's efforts to address housing affordability.