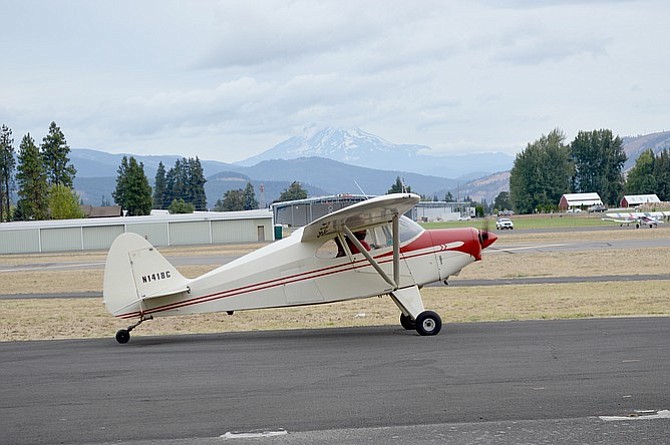 The Port of Hood River will hold a public meeting Thursday, Aug. 31, at 6 p.m. at Western Antique Aeroplane and Automobile Museum to discuss operations and development at the airport.
The event at 1600 Air Museum Road will include a panel discussion with questions and answers, hosted by the port and Tac Aero, the fixed-based operator at Ken Jernstedt Airfield.
The meeting is a follow-up to a June 22 meeting hosted by the port. The port heard community members voice their concerns about the airport, such as flight noise and other impacts from planes in the valley.
The Thursday meeting will provide operational, regulatory, and development information as well as details on changes Tac Aero made in response to earlier public comments. The panel is slated to include experts from Federal Aviation Administration, Oregon Department of Aviation, and Oregon Aviation Industries.
Residents are invited to attend in order to learn more and provide input.
At Monday's Hood River City Council meeting, county resident Todd Guenther was one of two people to call attention to increased air traffic at Ken Jernstedt Airfield due to more recreational flying, airborne visitors and tourism, and pilot training.
"Seven a.m. to 8 p.m., every day. Morning is the worst, every 15 minutes it feels like they're on top of the house," said Guenther, who lives about a mile south of the airfield. He said he has complained both to the Port and TacAero, and FAA, but both referred him back to each other.
"I feel like this issue is flying under the radar of this city, and at some point when the city decides it wants to do something about it, it won't be able to," Guenther said.