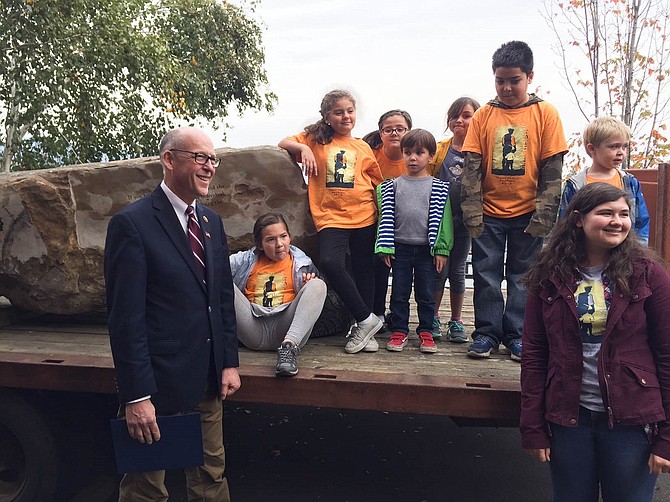 WASHINGTON, D.C. (AP) — Oregon's congressional delegation split along party lines Monday in reacting to President Trump's executive action on immigration and refugees.
U.S. Rep. Greg Walden, who resides in Hood River and is the lone Republican on the delegation, was cautiously supportive of Trump's decision, but wanted more information.
"The number one job of the president is to keep America safe. While I, too, seek additional clarity on the details of the president's plan, we need to make sure that extremists who seek to do us harm are not able to infiltrate a system designed for legitimate visitors, refugees and immigrants," he said.
Trump's executive order suspends all immigration from countries with terrorism concerns for 90 days. The State Department said the three-month ban in the directive applied to Iraq, Syria, Iran, Sudan, Libya, Somalia and Yemen — all Muslim-majority nations.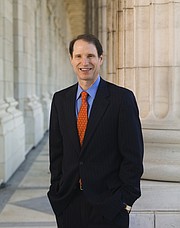 Barring any travel to the U.S. from those seven countries, even temporarily, appears to fulfill a campaign promise Trump made.
The order also calls for Homeland Security and State Department officials, along with the director of national intelligence, to review what information the government needs to fully vet would-be visitors and come up with a list of countries that don't provide it.
The order says the government will give countries 60 days to start providing the information or citizens from those countries will be barred from traveling to the United States.
Trump also ordered a four-month suspension to America's broader refugee program. The suspension is intended to provide time to review how refugees are vetted before they are allowed to resettle in the United States.
Trump has cut the number of refugees the U.S. plans to accept this budget year by more than half, to 50,000 people from around the world.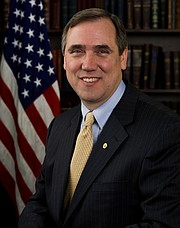 The temporary halt to refugee processing includes exceptions for people claiming religious persecution, so long as their religion is a minority faith in their country. That could apply to Christians from Muslim-majority countries.
U.S. Sens. Ron Wyden and Jeff Merkley, both Democrats, joined a vigil Monday with other leaders from their party outside the U.S. Supreme Court.
They called upon the president to reverse his executive orders.
"The president's ban on Muslims and refugees offends fundamental American values. We're a nation that treasures religious freedom and religious tolerance. We're a nation that doesn't slam the door shut on refugees fleeing persecution and blight," Merkley said. "Moreover, the Muslim ban profoundly endangers our security by feeding the fires of ISIS propaganda promoting the idea that America is at war with Islam. It endangers all Americans."
"America is a nation of immigrants and refugees who came to these shores fleeing persecution and seeking unparalleled opportunities for freedom," Wyden said. "Today we stand together against those who would betray both the law and our history to impose an unconstitutional religious test on immigrants. This illegal order endangers America by emboldening terrorists and undercutting our allies in the fight against ISIS. Simply put, we're going to fight like hell against this cruel, senseless and un-American order."
Wyden and Merkley signed a letter from more than half of the Democratic Caucus that condemned Trump's actions as fundamentally un-American and discriminatory.
The letter says the president's actions run counter to America's values, as well as national security and economic interests.