School board selects Rich Truax to fill vacancy
By Trisha Walker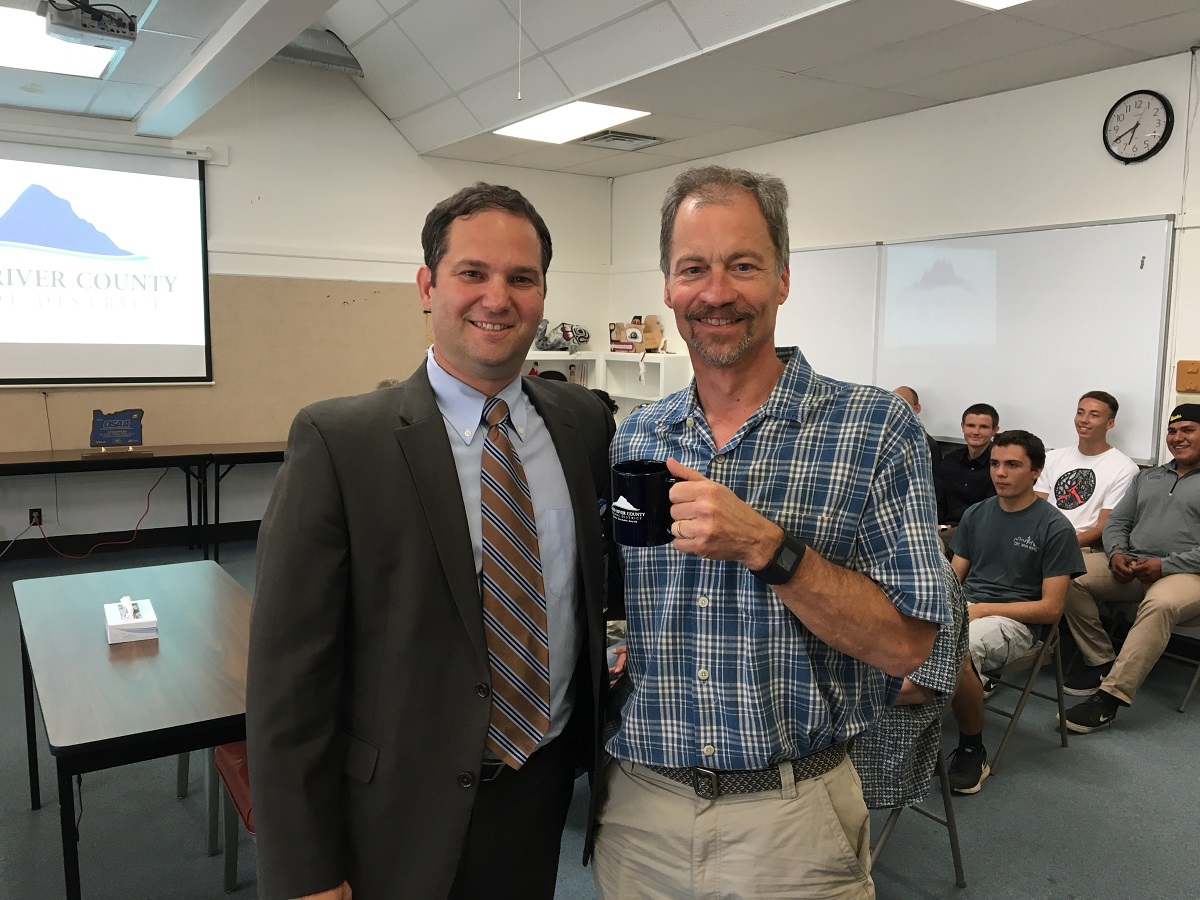 On Jan. 25, the Hood River County School District Board of Directors selected Rich Truax to replace Jan Veldhuisen Virk for the at-large position after her 18 years of service. Five qualified applicants interviewed for the position at the Jan. 25 school board meeting at Westside Elementary School. Truax was the unanimous choice and will be formally sworn in as the at-large board member on Feb. 8 at the district office.
Truax brings a breadth of experience to the board. He is a licensed engineer with a degree from Cornell University. Truax has served as the board president of the Cooper Spur Race Team and on the Port of Hood River's budget committee.
He currently sits on the Hood River County School District's finance advisory committee, has served on both Local Option and Capital Bond campaign committees, was a long-standing member of the school district budget committee, and helped local efforts to support funding for public education by organizing and coordinating advocacy to Salem legislators. Truax was a regular attendee at school board meetings prior to submitting his application for the Position 7 vacancy.
"I'm excited to see Rich as part of our board," said Board Chair Mark Johnson, who has worked with Truax on the budget committee and bond campaigns. "He has invested a lot of time, resources and energy to support our schools. He will continue the longstanding tradition of excellent citizen leadership as a member of the Hood River County School District Board of Directors."
Superintendent Dan Goldman echoed the sentiment and said, "Rich has already put so much time an energy into supporting the school district's mission and students. It's great to have a new board member that believes in the power of public education and has demonstrated the willingness to roll his sleeves up on behalf of our community's youth."
In the submitted application materials, Truax stated, "I believe that kids are our hope for the future, Hood River County, the Gorge, our country and the world." Truax and his wife, Svea, are active school supporters and parents of Connor, who attends Hood River Valley High School.