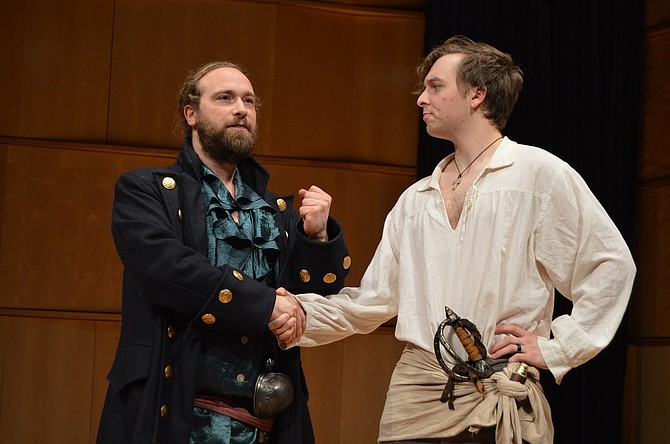 Columbia Gorge Orchestra Association (CGOA) Stages presents its second theater ensemble, "The Pirates of Penzance," Feb. 9-12 at the Wy'east Middle School Performing Arts Center at 7 p.m. Tickets are $15 for adults and $10 for students and seniors.
The operetta, written by Gilbert and Sullivan, is directed by Mark Steighner, and sees many cast members making their stage debut. Members of the pit orchestra are from the Sinfonietta.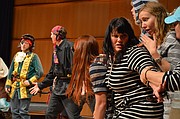 "We began rehearsals in December, but the weather has really played havoc with our schedule," noted Steighner. "Originally, this was going to be a semi-staged version with limited movement and more like a concert performance, but we decided to fully stage it early on."
The operetta is famous for its witty dialog and satirical content, he said, as well as its many "patter" songs (songs with fast, tongue-tripping lyrics) that refer to Victorian pop culture.
"The characters are exaggerated, and no one is supposed to take the story seriously," said Steighner.
In leading roles are Will Thayer-Dougherty (Richard, the pirate king), Jimmy Oates (Samuel), Ari Bloodgood (Frederic), Darin Brunstad (Major-General Stanley), David Dye (Police Sergeant Edward), Lily Galvez (Mabel), Charlie Mortensen (Kate), Emily Vawter (Edith, as well as the production's co-director), Dana Rae Ticknor (Isabel) and Jana Castañares (Ruth).
Pit orchestra musicians are Corin Parker (piano), Chari Bickford (violin), Nick Eby (viola), Michelle Edwards (cello), Christina Marie Norvick (flute), Kathy Hannen Smith (clarinet), Hugh Amick (trumpet), Bob Smith (trombone) and Steighner (music director and conductor).
The first CGOA Stages production was "The Rocky Horror Show" in September; upcoming is "Death of a Salesman" in April and "Spamalot" in June. Stages also hosts a monthly performance series at Stave and Stone, called Salon, each with a different literary theme.