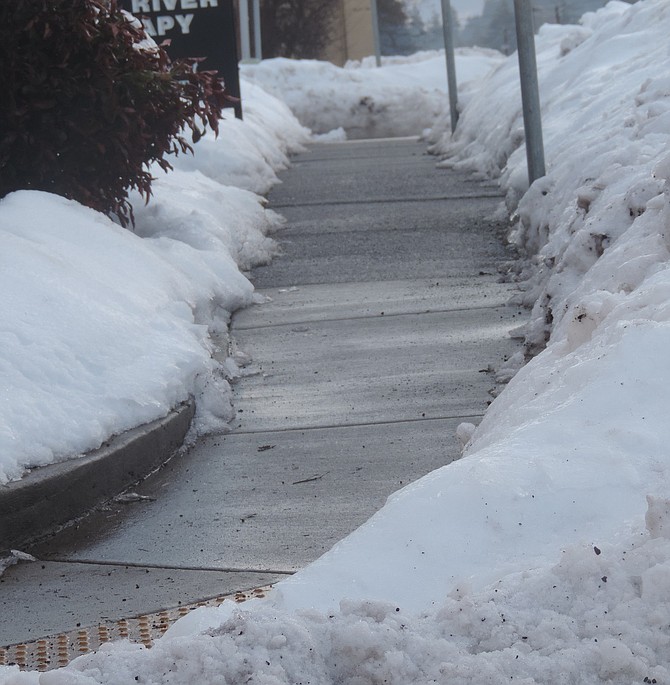 The Code Enforcement Department for the City of Hood River Police Department has received the following complaint: Sidewalks in the residential areas and downtown business district are not being cleared of snow and ice in certain areas, as required by the Municipal code and state law.
Code Enforcement Officer Marty Morgan reminds the public of the following: Municipal Code 13.20.101 — Owner Responsibility and Liability. It shall be the duty of the owner or owners of the property abutting or adjoining the streets within the city to maintain the sidewalks and curbs extending along, in front of, abutting or adjoining the property in a safe and serviceable condition. All such owners shall be liable for all personal and property damage resulting or arising from the owner's failure to maintain the sidewalk or curb in a safe and serviceable condition regardless of whether the city gave notice of disrepair as allowed by Section 13.20.020.
State law also says the home or property owner is responsible if someone slips or falls and is injured on an icy or snowy sidewalk. Violations can result in the property owner being held monetarily liable for failure to comply. Property owners will also be held liable for issues sustained by pedestrians.
The city requests residents clear sidewalks in their area of responsibility. If there is an elderly or disabled person who cannot keep the sidewalks clear, please help them. For any sidewalk areas that need urgent attention, contact Morgan at 541-387-2761.