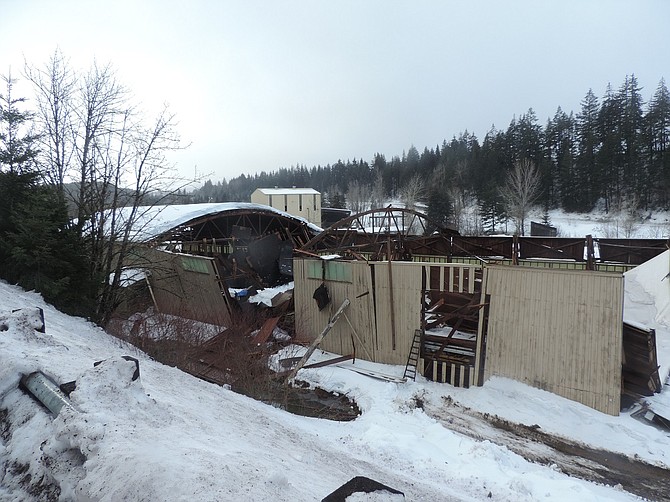 A historic former Dee Lumber Co. building is collapsing from the weight of recent snow.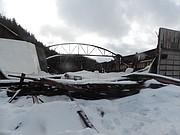 The north end of the structure, at Lost Lake Road and Dee Highway, collapsed last week, followed by the south end a few days later. Long beams are bracing the west side of the building, which was leaning outward Friday morning.
A middle roof section gave way Thursday night, according to a worker with Lorentz Bruun Construction, hired by property owner Brad Perron to stabilize the damage and salvage the building.
Perron said Friday morning, "I'm in emergency crisis mode to go save my carousel." Perron owns a collection of carousel animal antiques in storage, which were formerly displayed in a museum in downtown Hood River. Snow and debris are being cleared just west of the building to make room for containers and equipment used in the salvage operation.