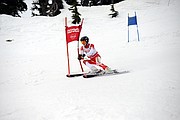 Hood River Valley High School is seeking lightly used winter coats, boots, snow pants, hats, gloves and scarves for students who can't afford new items. Community members are asked to drop off donations to the front office. Students are also bringing in donations.
The school's student government class, teacher Matthew Gerlick's art class, and staff are working together to make what's turning into a long winter bearable for all students, according to a press release.
During the event, which began Monday and will run through Feb. 24 from 11:25 a.m. to noon in the lower gym, items will be offered for free to all students. Any leftover gear will be donated to various charitable organizations in the Gorge to supply residents with winter clothing.
For more information, email morgan.totten@hoodriver.k12.or.us.